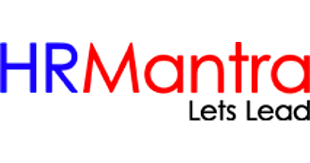 HRMantra : No. 1 In Recruiting Software
Almost everybody has a presence on social media these days, and they spend a significant amount of their time on these platforms every day. Therefore, if a large pool of talented and qualified applicants is what you seek, you may want to turn your attention to social media platforms.
Sourcing Candidates on Social Media
Over 3.484 billion people used social media in 2019. While social media was primarily meant to connect people and enrich their social lives, they have become viable platforms for sourcing candidates.
Looking for Recruitment Software? Check out SoftwareSuggest's list of the best Recruitment Software solutions.
Social media recruitment is a reasonably new phenomenon, and therefore, most recruiters might not know where to begin. Recruiting candidates on social media requires a different approach.
In this article, we will discuss a few tricks and tips on how you can develop and optimize your social media recruitment strategy to source the best talent for your organization.
Every organization is unique. Therefore, the same strategy might not necessarily work for all of them. However, there are some fundamental things that all organizations must do to lay down the groundwork for recruiting candidates on social media. Let's take a look.
1. Participate in the Conversation
People on social media are continuously talking about something. They seek out like-minded communities and connect with them so that they can share their thoughts and ideologies with each other on various subjects. 
In fact, if you are a high-profile business and already have a substantial social media presence, the chances are that people are already talking about your products, services, and even your values.
These conversations provide an excellent opportunity for you to engage with potential applicants. When you engage with your audience, your company appears approachable. This may even encourage passive candidates to send in their applications and take a chance on your business.
2. Create Quality Content
Ensure that your content does not come across as spam. Do not post open job roles incessantly. Focus on providing real value to your audience with your content. In the context of recruitment, this could mean talking about your company culture, business values, vision, and more.
Your content should help potential candidates visualize how it will be to work with your company and what a career with your organization would look like.
You can also use social media platforms to give your audience an insight into your hiring process. If your hiring process seems straightforward and effective, you are bound to have quite a few interested candidates who will actively apply for the job role.
3. Involve Every Employee
You should encourage your employees to share job openings. People don't fully trust advertisements nowadays. However, if potential candidates hear about your company and its culture from your employees themselves, it might have a better impact on them.
You can create fun and engaging 'behind-the-scenes' videos. You can also ask your employees to get involved in conversations. Furthermore, you can make them talk about their experience with your company. 
4. Target Niche Networks
You will find people everywhere- Facebook, Instagram, Twitter, LinkedIn, and more. However, if you want to attract the right candidate, you need to target specific networks and forums.
For instance, if you want to target parents, find them on Facebook. To connect with a younger audience, Instagram is the best place to be. Likewise, you will find developers continually sharing their knowledge on StackOverflow and GitHub. Marketers are always sharing ideas on Warrior Forum.
Identify such niche communities and forums to find candidates that are passionate and driven about various subjects and could create a lot of value for your organization. 
Also, Read: 8 Mistakes to Avoid During Online Recruitment Approaches
How to Choose the Right Platform
Not all social media platforms are the same. They work very differently from each other. To achieve desirable results, you need to understand the unique mechanisms of each social media platform. 
Consider various factors such as your hiring goals, the nature of the job, and the type of candidate that you are seeking when you choose a social media platform for your hiring activity.
Here's an overview of some of the major social media networks for sourcing candidates:
1. LinkedIn
LinkedIn is widely seen as a social network for professionals. LinkedIn profiles almost serve as ready-made resumes. 77% of recruiters are already taking advantage of the platform.
It has more than 400 million members spread across 200 countries. It's a great platform to showcase your brand, develop thought leadership, and share knowledge to spark a conversation with a sizable audience.
LinkedIn is especially useful when you're looking to fill managerial and upper management roles since its usage ranks highest among those aged 35 years and above.
2. Twitter
Twitter is a microblogging social networking platform that allows businesses to connect with their audience in real-time. Many recruiters struggle with incorporating Twitter into their social media recruiting strategy. 
Twitter can be used to share business information, build relationships with your audience, and also gather real-time feedback. In fact, you can search for potential candidates by using various hashtags and locations. Twitter is an excellent platform for broadcasting open job positions in your company.
3. Facebook
Despite all the negative media hype, Facebook still remains the largest social networking site with over a billion users worldwide. People share millions of images, statuses, videos, and links on Facebook every day to keep in touch with their friends and family. Facebook, therefore, gives you access to the largest pool of candidates. 
Facebook users have expanded their usage of the channel to connect with organizations, businesses, and professional network groups. It was also found that 83% of job seekers are actively looking for opportunities on Facebook. It's an excellent platform for recruiters to find qualified talent. 
4. Instagram
Despite having the highest engagement rates, recruiters tend to be skeptical about sourcing candidates on Instagram. With more than 100 million new users per year, Instagram is a great platform to promote your brand. 
Instagram offers you the chance to get personal and friendly with your audience. With a little bit of creativity,  you can effectively use the platform to engage with potential candidates. It can improve your brand loyalty and increase the chance of job seekers showing interest in your company.
Recruitment Apps to Simplify Your Hiring Process
When you have a great social media recruiting strategy in place, the next step is to implement it in the best way possible. Nowadays, many recruitment software solutions come with features to help you implement and optimize your social media recruiting strategy. 
Here are a few features of recruitment software solutions that can be quite helpful in sourcing and attracting the right talent on social media:
1. Social Media Post Scheduler
Using this feature, you can create blogs, videos, images, reviews, and more, and schedule them for posting on various social media platforms. You create the draft, which will be automatically shared across the social media profiles that you choose.
You need to post regularly to attract potential talent. This feature ensures that your posts go up as per schedule. It saves you a significant amount of time. 
2. Analytics Dashboard
This module can help you keep track of essential insights such as the number of profile visits, views on various posts, and more. It can also help you identify the source of maximum traffic so that you can determine which social media channel is giving you the best results.
In a nutshell, the recruitment marketing dashboard helps simplify and streamline the whole marketing analytics process. It lets you know which strategy is working for you and how your content is performing.
Wrapping it Up
Social media has emerged as a vital channel for sourcing and hiring the best talent and promoting your company culture. The best part is that social media recruiting is mostly free unless you promote job openings through paid ads and campaigns.
Have you used social media to recruit candidates? What has been your experience with it? Do let us know in your comments.