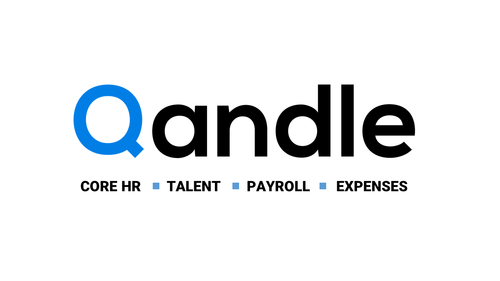 Qandle : No. 1 In HR Software
Do you know $550 billion is the price companies pay for disengaged employees annually? 
Miscommunication between management and employees acts as a major roadblock to a healthy organizational structure and leads to heavy losses. These problems arise when an organization lacks structure in its Human Resources department or doesn't have one.
Looking for Human Resources Software? Check out SoftwareSuggest's list of the best hr software solutions.
Also, 61% of employees break down under high stress level situations. An organized and efficient HR department can eliminate all these problems.
Such departments have dedicated HR executives who look after each aspect of employee satisfaction. Moreover, it ensures that there is open communication between management and employees, and regular stress management sessions are conducted. HR also works on employee engagement and helps them build the necessary skills to ace their work. 
Let us have a look at the role of HR in an organization and how can it be structured for organizational growth. 
Responsibilities of an HR Person
Some of the responsibilities of an HR person include-
1. Attracting New Talent
An HR professional needs to plan the requirements of the workforce in the organization. The plan of action should portray the employer and organization in a good light. Employer branding is essential to attract and recruit talented professionals. Moreover, the manager needs to ensure that the recruiting process is transparent, exhaustive, and works in the best favor of the employees.
2. Hire Resources
With no shortage of qualified professionals, finding the right candidate becomes difficult. An HR manager needs to reach out to maximum potential candidates, aggregate all responses filter irrelevant applications, and finalize on a suitable candidate.
3. Training New Employees
The HR department must incorporate a training program for every new employee based on their skill set. A new employee can be subjected to job training for a few days to get him/her sync with the work guidelines of the organization. The training will help the HR team gain an insight into the employee's professional capabilities. Once the training is complete, HR can assess the training program results and grade employees on the same parameters.
4. Professional Development
An HR manager needs to ensure that employees attend conferences, seminars, trade shows, and other events to add to their skill set. Moreover, such initiatives increase employee engagement and also help employees tap new opportunities. For example, if an employee wants to master digital marketing, HR could enroll him/her for a course on the same.
5. Giving Appraisals
One of the critical responsibilities of the HR department includes carrying out timely performance appraisals. Giving out appraisals encourages employees to work at their full potential. Moreover, it helps employees get a clear view of their deliverables and feedback on their performance. Thus, they can work towards improving their performance and achieving targets.
6. Maintaining a Good Work Culture
The HR department is also responsible for maintaining a safe and peaceful environment that enables staff performance. Moreover, the HR department needs to have a friendly attitude and treat every employee equally. When the work environment is pleasant, it increases employee engagement and higher job satisfaction.
7. Resolving Conflicts
Conflicts between two or more employees or the employee and the management are common in a professional environment. When such a situation arises, an HR professional can intervene and help both parties reach a middle ground. The HR person must hear out both parties without being judgmental. Also, the manager must deliver an unbiased and practical decision. In cases of any loss, strict actions must be taken against the defaulter. 
8. Adopt New Ways of Incentivizing
The HR department needs to come up with new ways of awarding benefits.
Some of these could include telecommuting, flexible work timings, paternity leave, extended holidays, etc. Such rewards help in engaging the existing workforce and also add new talent to the organization.
9. Building Legal Knowledge
An HR employee must be up to date with the latest laws. Be it drafting new policies or writing terms of a contract, an HR person needs to create it with all legal guidelines in mind. The HR department must ensure that the organization's practices are in sync with tax and labor laws, permissible working hours, minimum wages, and a no-discrimination policy.
10. Make Employees Aware of Company Policies
An HR head is also responsible for carrying out induction for every new hire and making them aware of company policies and rules. Also, HR personnel should introduce new employees to their colleagues and assign them a mentor.
11. Implementing Policies
Another role of an HR head is to implement and supervise policies that are mandatory for every employee. Monitoring attendance and tracking leaves are some of the key responsibilities of the HR management body.
12. Payroll Management
HR managers also look after wage-cuts, reimbursements, and generation of payslips. They are responsible for maintaining transparency, making accurate calculations, and timely transferring the salaries. Also, the HR department has a duty towards settling the dues of exiting employees. 
Types of HR Department Structure

 
There can be three types of HR department structure depending on an organization's needs-
Two-Person HR Department Structure
A two-person HR department structure involves an HR assistant and a full-time recruiter. 
In this case, an HR manager can handle strategic needs, such as performance management and employee relations. The HR assistant handles tasks like posting job ads, managing HRIS, and filing paperwork. 
A full-time recruiter can take care of staffing, and the HR manager can look after the organization's internal needs. A full-time recruiter helps save time by hiring at a fast pace during growth stages. 
Three Person HR Department Structure 
The three-person structure is suitable for most of the companies. Organizations bring in development experts when they reach 50 to 80 employees. In this structure, the HR manager must have the necessary skills to train employees and provide the required leadership. 
The HR manager looks after the developmental activities in the organization. He/she is responsible for planning activities that catalyze employee growth. 
The HR assistant looks after administrative tasks, organizes employee data, and ensures error-free payroll. 
The recruiter looks after onboarding new employees and making them familiar with the organization's line of work and policies. 
Six Person HR Department Structure 
In this structure, the duties are divided as follows-
The HR director is responsible for implementing the strategic vision of the department and handling communications with C-suite. 
The recruiting manager works with hiring managers to create job listings, look at resumes, conduct interviews, and manage the applicant tracking system (ATS). 
Employee Relations Manager 
The employee relations manager handles employee onboarding, looks after performance management, and handles employee disputes. 
The compensation manager develops pay structures within predetermined budgets, manages HR software systems and payroll. 
The training manager works with department managers to develop training courses for the skill development of employees. 
The compliance manager ensures that the company rigorously follows all health, employee, and safety regulations. 
Organizations can also choose to have other assistants and specialists with these five managers. This will help them distribute the workload and achieve greater organizational efficiency. 
Tips to Optimize the HR Department Structure 
Here are some tips to streamline an organization's HR department structure-
1. Adhere to HR Hiring Timelines
Small businesses generally operate without an HR team. They often use HR software systems to automate tasks such as payroll runs and time tracking.
In this case, external agencies take care of all recruiting needs.  
Sometimes, small businesses may not require an HR employee until they have over 200 employees. However, an HR employee's need arises when an organization faces compliance issues, has multiple branches, and lacks necessary processes and systems. 
For organizations having 1-49 employees, HR software systems, and outsourcing work best. Organizations having 50+ employees should consider hiring an HR generalist. Lastly, for organizations over 150+ employees, a second HR person must be appointed for smooth processing and seamless communication.
2. Define Roles
It is tempting to fit the existing workforce in the HR role. However, the current employees may or may not have the necessary skill set to handle the work of an HR. Moreover, it will lead to a drop in productivity of the employee and also lead to mismanagement in the working of HR.
3. Invest in HR Software 
The good thing about HR software systems is that they can be used by even the tiniest of startups. The software automates clock-ins, payroll, and storing employee data. Moreover, it saves hiring costs and reduces the workload of HR employees. 
It also eliminates paperwork and manual labor by keeping all documents safe in one place. Companies must consider looking at software solutions once they cross the 35 employee mark. 
Interestingly, HR software systems are no longer limited to onboarding and data storage. The new software systems have built-in analytics and report generating features that can help analyze employee performance and support them in their problem areas.
4. Hire Specialists
An organization should consider hiring specialists as the enterprise grows in size. This practice will benefit employees in the long run as the functions will complicate over time. Moreover, HR generalists may or may not have the necessary expertise to handle employee needs. 
These tips will help your organization structure your HR department and provide the best environment for your employees. 
Did we miss out on any aspect? Let us know in the comment section below!