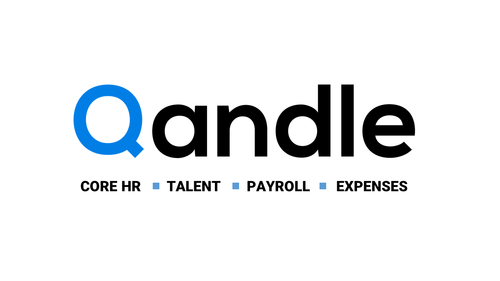 Qandle : No. 1 In HR Software
HRIS software has inevitably become the cornerstone of automated HR functions in organizations all over the world. For companies and businesses moving towards automation of their processes, the relevant software for that function becomes the focal point of their initial efforts. It's the same with an HR system. Even businesses new to automation are choosing to rely upon top HR software if only to get a taste of the benefits that it can bring eventually.
Looking for HR Software? Check out SoftwareSuggest's list of HR Software solutions.
But before you make up your mind to invest or not invest in an HRIS software, here are some facts that you should necessarily know about what top HR software can do, so you can determine for yourself whether your organization needs one.
5 Must Know Facts of HRIS Software
1. Boosting Recruitment
You can see improvements in an HR system right from the initial stage of the HR process: Recruitment. A subset of HRM software, recruitment tools such as an Applicant Tracking System (ATS) can improve the quantity and quality of your hires considerably. The best candidates can go off the market in as little time as 10 days. Moreover, it's all about candidate experience now.
According to Glassdoor, investing in strong candidate experience yielded a 70% improvement in the quality of hires for companies. One of the best ways to improve candidate experience has been to get a full-fledged HR system or a standalone recruiting software equipped with ATS. Either way, you'd be tracking the right candidates while keeping them engaged through the entire process till the onboarding stage. The software allows your recruiters to stay connected and keep the potential hires in the loop at every stage, which contributes greatly to improving the candidate experience. 
2. Cost Control
Think it's cheaper to just hire a new candidate for a position rather than investing in employee engagement and retention? Think again. A paper by the Center for American Progress estimated that the average cost of turning over a highly skilled job is roughly 213% of the annual compensation for that role.
Think about whether you can afford to ignore that huge number just to avoid investing in technology that would act as a preventative measure. Top HR software is a one-time investment that would continue to yield results towards better employee engagement, productivity, performance, and retention, for a long time to come. If anything, it helps you to save money!
3. Continuous Performance Management
The staggering cost of about 70% disengaged employees worldwide is between $450-$550 billion annually. Now, you want to be one of those businesses that do not contribute to this abysmal state of the global workforce? Engage your employees. Using HR software will help boost engagement across all the stages of an employee's time at the company. It smoothens the recruitment and onboarding processes, makes payroll and attendance a breeze, and enables your managers to monitor the employees' performance in a manner that keeps them satisfied.
One of the major qualms of many employees, after they've been hired, is that they are not actively encouraged for development. Continuous performance management using performance management software eliminates that, making way for a well-rounded view of employee appraisal and engagement. It instills employees with a sense of purpose, ensuring that they know that their manager/supervisor is actually invested in their growth and development.
Also Read: How HR Software Helps Make Performance Management More Effective
4. Better Communication and Feedback
Employee communication is much more important than most companies realize until it's too late. Effective employee communication and a genuine feedback loop help to keep employees focused on the goals of the organization while allowing them to be secure in the knowledge that the organization genuinely values their efforts. A good HRIS software fosters better and easier communication between employees and managers. Some even have features such as anonymous feedback. Features like these contribute to better conflict management and overall transparency.
Getting a good HR software can fulfill the very basic need for better communication with employees and empower HR to start genuine conversations around issues that really need to be discussed in the modern workplace.
5. Data Consolidation
One of the main reasons why HR software improves the efficiency of your HR department is that it consolidates everything they need in one place. It brings basic information about the employees, their employment history, their performance at the company, their strengths and weaknesses to the table. It allows an HR professional, who is in charge of tracking their well-being and growth at the company, to truly see the employee and discern what measures should be taken in order to ensure her growth and development in her time at the organization.
It also allows for better analysis of their performance especially given the modern people analytics tools which allow managers to precisely pinpoint where the employee needs to improve and where she can grow. All this and more is made possible because of superior HR software which brings together various aspects of relevant employee information on one platform to give unique insights into their development and well-being.

Bottom Line
Mentioned above are some lesser known and some obvious facts about HRIS software. These should be taken into account by any company, regardless of its size, looking to invest in an HR software solution. If you feel like these are some benefits that you want your organization to have with an HR management software, go ahead and embark on your journey to find the right HR software. If you feel it's too early for you to decide, you could even go for a free trial of one/more of the HRIS software available today. Just don't discount the efficacy of such a solution without at least trying one out!