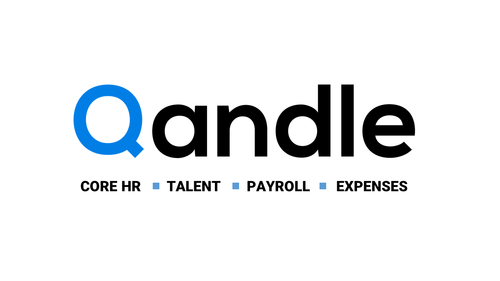 Qandle : No. 1 In Attendance Management Software
Cloud-based time-attendance software is taking the HR world by storm. Time and attendance management system powered by cloud-computing technology plays a pivotal role in helping HR Managers and admins to manage employees' attendance data over a cloud-based server.
Looking for Attendance Management Software? Check out SoftwareSuggest's list of the best Attendance Management Software solutions.
Whenever an employee registers his/her arrival or departure from work via mobile applications or biometric attendance software, the attendance data is immediately stored in a cloud-based server, which can be accessed remotely by the HR manager at a single click whenever required. The software also allows HR managers to approve employees' clock-in and clock-out time from any corner of the globe with the help of an internet-enabled device.
What's more, time and attendance management software can hold huge volumes of data irrespective of the size of your company. Thus, with a robust cloud-based time-attendance tracker, you can now do away with maintaining countless paper files and also bid adieu to regular software updates.
Why are Businesses Moving Their HR to the Cloud? 
Capturing and managing time and attendance of employees on a daily basis is a crucial yet daunting task. That's why more and more forward-thinking businesses, as well as government agencies, are nowadays investing in easy-to-use, automated cloud-enabled technology for tracking the attendance of their employees in real-time.
The broad range of benefits offered by cloud-based time and attendance tracking software is driving small as well as large-scale global businesses such as Amazon, Apple, Etsy, Pinterest, Instagram, Netflix, etc.,  to invest in the software.
Cloud-based time and attendance systems run on the internet and can be accessed via your internet browser. The software comes with a host of useful features, such as real-time attendance monitoring, instant anomaly alerts, leave management tools, report generating tools, third-party software integration, multi-layer data encryption, data backup, recovery, and archival functionalities, etc., that offers a lot of advantages to its users. A cloud-based time tracker is not only cost-effective but also saves time. 
Currently, cloud-based time and attendance systems are witnessing widespread adoption, especially among startups and small-scale businesses.
If you are thinking about moving your human resource processes to the cloud, we will shed some light on some important factors driving the widespread adoption of cloud-based time tracking system among businesses.
Also, Read: The Benefits of Using Time Management Software
Important Factors to Consider When Moving to Cloud-based Time and Attendance System
Automatic Updates for Enhancing Productivity
With a cloud-enabled time and attendance management platform, you don't have to worry about software updates. The software is regularly updated by the cloud service providers for maintaining stability and making user-experience better. Thus, cloud-based time and attendance systems help you save money by eliminating the cost of regular software updates.
Since your cloud-enabled time tracking platform updates itself automatically, it also helps you stay compliant with industry and legal regulations. 
Round the clock Availability
Unlike conventional time-attendance trackers that are available during regular business hours, cloud-based time and attendance system can be accessed 24/7 throughout the year. Geographically dispersed companies with remote workforce greatly rely on time-attendance software with 24/7 availability. It is also highly preferred by companies working across time zones. 
Mobile Access for Effortless Time Tracking
Cloud-enabled time and attendance tracking applications are perfect for companies having a mobile workforce. If you have a smartphone or any other internet-enabled handheld device, you can access your cloud-based time and attendance tracker anytime, anywhere, on the go. This feature not only helps you monitor your remote employees working from home but also keep tabs on the activities of your mobile sales force. Cloud-based time trackers leverage GPS to let you know the exact location of your employees. What's more, it also helps remote HR managers to access employees' payroll records whenever required. Thus, mobile access not only saves time but also optimizes the HR processes of your organization.
Cloud-based time and attendance trackers are highly customizable. You can customize the software to fit your unique business requirements. What's more, a bespoke time-tracking solution also allows you to customize your profile, clock, etc., besides enabling you to add novel features and modify workflows.
If your organization adheres to incompetent and cumbersome document procedures, a cloud-enabled time tracker is your solution. Cloud-based time and attendance systems come with a simple user interface to simplify the process of document management. At the same time, it enhances the efficiency of HR managers and keeps payroll errors at bay. Moreover, its advanced search tools help you locate necessary files and documents quickly and with ease. 
The best cloud-based time and attendance system come with layers of security to protect you from the threat of data breach. As soon as your time and attendance-related data reach the server of the cloud service providers, they encrypt the data to secure it perfectly.
Selective Sharing for Maintaining Security
Cloud-based time and attendance systems also allow admins and HR managers to restrict access to documents, as and when required. To protect sensitive or confidential data from unauthorized access, cloud-based time tracking software allows you to grant access to sensitive information, only to selected few employees who need it.
You Don't Need a Tech Support Team
Cloud-based time and attendance systems are a boon for startups and small businesses that cannot afford in-house techies for managing cloud-based software. Since the cloud service provider takes care of all the updates, including server maintenance, utilities, and security updates, you don't need to hire a large tech support team for managing your employee time-tracking software. 
Location-independent Computing
Cloud-based time and attendance system are location-independent; therefore it helps you save software, hardware, and support expenses, besides enhancing your management abilities. Cloud-based tracking solutions can be accessed by employees ubiquitously, irrespective of their location.
Cross-Platform Integration
Cross-platform integration is the primary feature of cloud-enabled time-tracker. High-performing cloud-based time and attendance management systems can be easily integrated with almost all payroll software systems. The biggest advantage of cross-platform integration is that it saves time and money, and leaves no room for errors.
Cloud-based time and attendance system have replaced the traditional pen and paper method of time tracking. Since cloud-based time and attendance systems can be accessed from anywhere, your workforce can utilize it from their workplace, home, and even while traveling. The software also updates managers in real-time whenever an employee clocks in or clocks out. Thus, a cloud-enabled time tracker facilitates seamless centralized management. 
Employee Self Service Timekeeping Interfaces
Cloud-based time and attendance systems are revolutionizing the way companies manage their workforce. The most-advanced cloud-based time and attendance trackers offer comprehensive HR portals to minimize admin costs and help employees keep tabs on PTO, company policies, or manage time cards accurately. What's more, the self-service portal also simplifies the work of HR teams.
Streamlines HR Collaboration
Cloud-based time and attendance systems enable HR managers, department heads, and employees to collaborate whenever required, regardless of their location or time of day. It is the ideal platform for managers and employees to conduct brainstorming sessions via conference calls or video meetings wherein everyone can share their ideas in real-time. Additionally, since all the participants can access the necessary files in the cloud, the software eliminates the need for sharing screens with each participant. Thus, a cloud-based time tracker facilitates total transparency for enhancing your company's internal communication.
The best thing about cloud-based systems is that you can never lose the data stored in the server. Unlike conventional data recovery procedures, which are costly and time-consuming, cloud-based time and attendance system save you a lot of headaches by helping you resist the damages in the event of a disaster caused by fire or flood. Since your files, records, and all employee-related data is safely stored in the cloud, you can access them anytime, even during a disaster. 
Also, Read: Attendance Management Software – Enhancing the Efficiency of your Organization
So these are some reasons why businesses are moving their HR to the cloud. In the digital era, there couldn't be anything better than switching towards cloud-based time and attendance systems. It is the most effective way of creating a productive work environment by boosting team spirit and employee engagement. 
Nevertheless, employees that dread disruption often refuse to embrace cloud-based time-tracking software with open arms. To deal with such employees, companies should take the help of cloud experts to enlighten the former about the advantages of the time-attendance software. At the same time, companies should take the initiative of upskilling their existing workforce so that they can make the best use of the software. Last but not least, it is important to let the skeptical employees know that transitioning to a cloud-based time and attendance management platform is much easier than one thinks.
The Bottom Line
Considering the factors highlighted in this post, we can conclude that cloud-based time and attendance system is the future of time and attendance. With centralized data management capabilities and outstanding operational efficacy, the modern-day cloud-based time and attendance management software prove to be a valuable asset for companies to streamline their time-attendance management procedure.