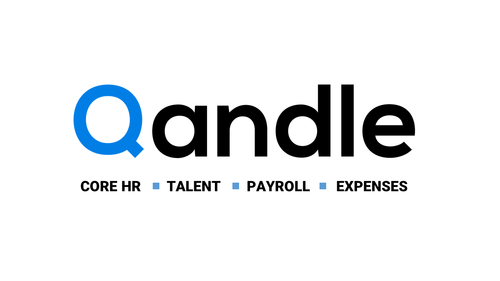 Qandle : No. 1 In Time Tracking & Management Software
Time is money – and if your organization wants to make it big in the corporate arena, you need to invest in top-quality time management software. Employee time tracking software is surely the most buzzing commercial trend these days and companies all over the world have implemented this wonderful tool to boost up efficiency levels and monitor the important work activities of their workforce.
Looking for Time Tracking Software? Check out SoftwareSuggest's list of Best Time Tracking Software solutions.
Managers do not at all need to worry about micromanaging their staff and can look into more vital organizational activities as time tracking software will record the work tasks of all employees and keep them up to date. Time management systems are multi-functional and diverse in nature – right from team activities to expenses, attendance and timesheet maintenance can be handled by them.
So, why does your company need an employee time tracking application? Well, it is the future of business productivity and a key to golden success! Getting a time management system for your organization is the smartest move that your organization can take and will definitely help it gain a major competitive advantage in your industrial domain. Without time tracking, it becomes impossible for managers to quantify the yield of their employee base, and know what their employees are working on at the current time.
All kinds of companies – small, mid-sized, and big multi-national firms can benefit from time tracking software.
How can time tracking software advantage your organization?
1. Creates Accurate Billing Estimates
Time tracking software is indeed a huge boon for companies that charge clients for the work performed as it brings about a major increase in accurate and timely billing. Managers can get to calculate the exact amount of work hours that were spent on a particular project – without any doubt or ambiguity.
This ensures that your prized customers are not over-charged or under-charged, keeping them super delighted with accurate billing software. Your clients will definitely rank your organization as trustworthy and reliable, so make sure to invest in a world-class time management system to keep your customer billing on track and enhance satisfaction levels to greater heights!
2. Operational Efficiency
If your organization needs a streamlined system for daily work operations, time tracking software will surely work wonders in improving performance levels. It provides a bird' eye view of what is happening within your company, so that problem areas can be identified and employees can be alerted about time wastage.
Employees themselves can track their timesheets; hence they are well aware of exactly how much time they are spending on critical work tasks. Managers can rearrange projects and activities to ensure that deadlines are met, and workflow is maintained in a smooth manner. So, if you need to pump up operational output and magnify work results, make sure to get the best time tracking software for your business!
3. Reduce Costs
Business owners are always looking for innovative and novel methods to trim down expenses and increase the overall profit margins. Well, employee time tracking is a great way to bring about a cost-effective system that will help your organization reduce budgetary requirements. There is no need for extra manpower to maintain complicated payroll and attendance paperwork as time management systems automate various time-consuming human resource functions.
Once time wastage problems can be accurately identified, it is easier for managers to take appropriate steps and rectify them, so as to cut back on elimination costs. There's no doubt that time tracking is the most economical way to boost up your organization's bottom line results to great summits!
4. Maintains Complete Timesheet Records
For many companies, keeping a track of their employee's daily schedules is a hugely challenging task!. The work timer application is the best way to monitor employee activities and ensure that all project activities are on the right path. Employee timesheets are updated in real-time and then you need to do is just log in to the system and enter their schedule for the day.
Time tracking systems like Humanity, make sure that there are complete records for individuals and groups, making sure that everyone in the organization remains accountable for their actions. It propels teams to remain focused on company objectives and brings about a sense of answerability within the members. Make sure your organization keeps an updated set of timesheets by choosing a great time tracking service provider!
5. Simplify Payroll Processes
Maintaining the payroll in a timely and precise way is a tough call for any organization! Time tracking software maintains a complete written score of a worker's attendance and daily timesheet, making it very simple for the human resource department to calculate the exact salary and compensation. It completely eliminates errors as the entire system is automated and also largely reduces the time taken for complicated payroll processes – thereby kicking up the proficiency levels.
Payroll software is also very useful in helping administrators calculate performance and time-based incentives – so there is no requirement of lengthy calculations as the entire salary can now be calculated through the click of a button. There is no need to have a large payroll staff, as investing in good time tracking software is the quickest way to manage all your payroll processes in the best possible manner!
Time once lost cannot be brought back and anyone running a business knows the absolute truth behind this statement! Time tracking software is a must-have in today's fast-paced business playing field and can bring about a host of advantages in the long run. It helps organizations stay aligned to their corporate goals, and makes sure that your workforce is not wasting time on non-essential activities.
Bottom Line
Time tracking can bring about a revolution in productivity in your company! Today, the market is flooded with a number of customized and sophisticated time tracking systems that are cost-effective, easy to install and highly user-friendly. So what are you waiting for? It's time to get the best time tracking software for your organization to witness a dramatic positive increase in your overall business fortunes!