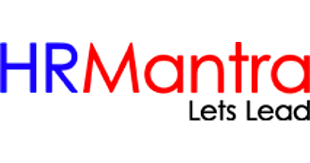 HRMantra : No. 1 In Payroll Software
To begin with, payroll management refers to the administration of a company's financial records, including employees' salaries, bonuses, deductions, and more.
Get Free Demo: Best Payroll Software in 2020
Payroll management is highly essential as it affects the morale of employees. For a company to be successful, it needs to have financial stability. Besides, it is regulated by certain laws.
However, many companies struggle to manage their payroll services effectively. Even for small businesses, they find the payroll process difficult. So where does the problem lie?
When a company is starting out, it might be easy to handle a few employees' records manually. But as operations and members start to grow, it's not a feasible option to manually collect, maintain, and process the payments. It starts demanding more time, and the complexity of processing payments and filing taxes increases.
How to Effectively Manage Payroll Services
As a payroll manager, you need to ask yourself, how much time do you spend in processing payrolls? For every business, the dynamic of the payroll process might be different. But certain tips can be useful for any type of business. 
Here are seven ways in which you can effectively tackle all payroll management services.
1. Implement A Paperless Payroll Process
The first and foremost rule is to opt for paperless payroll management services.
By eliminating paper processing, payroll companies can save time as well as resources. The cost of issuing one paper check is estimated at $3. So if you are looking for ways to cut costs and at the same time, maintain the security of company data, then going paperless is the best way to achieve that.
Besides, transitioning to an electronic payroll system will ensure that employees get the payments in a timely and accurate manner. It reduces the chances of checks getting lost or misplaced. In fact, most of the employees prefer to receive their pay electronically. 
2. Install The Right Software
With the advent of technology, you can now easily automate most of your payroll management services. Managing payroll has become easier than ever.
However, the trick lies in selecting and installing the right software suited for your business. There are many types of software available in the market — you can either choose directly from the shelf or have bespoke software developed as per your business needs.
Using a payroll management software can help you eliminate redundant tasks, such as regularly updating timesheets, or filling up hours worked. Furthermore, there are tools like payroll tax deduction calculators that can help you determine how much you need to deduct from your employees' salaries.
Thus, the use of technology can make the whole payroll process smooth and effective. 
3. Align Your Different Pay Schedules
When you are looking to effectively manage your payroll processes, it's essential to stay organized.
Many companies maintain a different pay schedule, mainly weekly, biweekly, semi-monthly, and monthly. You can even pay more frequently if you desire. But in practice, it leads to more errors and increases the likelihood of duplication of multiple processes.
To avoid confusion, minimizing pay cycles and aligning the same payday for every employee can be highly effective. Maintaining one payroll schedule is much easier than four to five payroll schedules. It reduces the chances of any kind of errors.
Besides, it is advisable to maintain payroll date records so that employees know when they can expect their payments. If payroll is not paid on time, it may even lead to federal penalties. 
Also, Read: 10 Ways to Defeat Payroll Costs: All You Need to Know
4. Get Proper Training in Payroll Management Services
The process of payroll management is constantly evolving, and you might especially see a variety of changes in federal and state laws.
HR professionals need to continually educate themselves on the critical aspects of their role. They need to stay up-to-date with the technology progresses, demands on the HR department shifts, and several other related services.
For instance, there are several laws governing payroll processing. An HR professional will need to keep track of all the deduction rules, understand the tax procedure, and more to effectively carry out payroll management services.
5. Streamline Your Payroll System With Other Existing Systems
The first rule of buying a payroll software is to check whether it will be compatible with your already existing systems. If not, then it can create several problems for you.
For starters, the payroll system must integrate with your accounting system. It makes it easy to calculate and process the payments accurately.
Integrating and streamlining all your existing systems can help you effectively manage your overall payroll management services. Take time to review all the steps and analyze the process to optimize the whole payroll processing system.
Also, Read: Difference Between HR and Payroll Software
6. Stay On Top of All Rules and Regulations
Another critical aspect of payroll management service is to ensure that you stay informed about every rule and regulation associated with it.
Depending on their roles, employees can be classified into different categories. If you hire someone for a temporary or short-term project, you can easily categorize them as independent contractors. This will simplify your payroll process as you won't have to go through the process of creating an employee account. That way, you don't even have to provide them the benefits that permanent employees get.
That's why it's important to properly study and understand the proper classification of employees so that you can don't make any mistakes. 
7. Outsource Your Payroll Management Services
This might come as a surprise to many, however, outsourcing payroll management service is seen as a cost-effective option.
If you don't have the time or resources to invest in a new payroll system, it makes sense to outsource your payroll services. Not just small businesses, but even large companies prefer outsourcing it.
Firstly, the cost savings outweigh the investment. And secondly, a payroll service provider will know how to manage payroll processes efficiently without any error, saving you time as well. But it's equally important to finding the right payroll service provider as well. 
Conclusion
We have come to the end of the article. To summarize, stay agile and ready to adopt the change in technology, rules and regulations, and shift in own company structure.
Following these best practices will definitely help you smoothly carry out the payroll processes without any disruption.