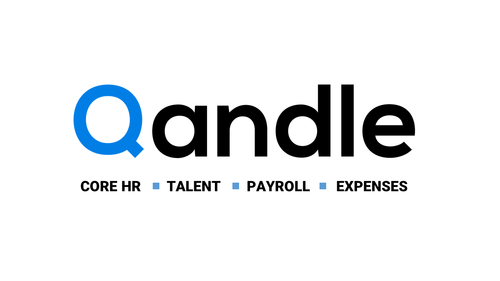 Qandle : No. 1 In HR Software
Let's start with some statistics from the Deloitte survey conducted a year ago.
By 2020 the number of people quitting their jobs is expected to reach 44%
Most of the millennials don't trust their employers. It is expected that 64% of employees in the US will leave their company in 5 years and 71% of employees in the UK will take the same step.
Looking for HR Software? Check out SoftwareSuggest's list of the best hr software solutions.
Do you know the reason behind this? To retain employees standard HR practices no longer work. No wonder talent management has become the new buzzword in the last few years. Winning the right talent is becoming harder and HR departments are now looking for more insights into their teams.
Features to Need to Know Before investing in HR Software
So if you plan to invest in a simple HR software, make sure to look out for the below features before making the final call.
1. Security
An average data leak or data hack can cost approximately $15.4 billion to a company, plus the reputational damage. For an organization, its employee data should be as important as the client or the financial data. Hence there should be appropriate measures to protect it properly.
Check for the following things while you are considering security measures for your HR software:
HIPAA compliance along with full-fledged data encryption

Menu access to selected employees based on their role

Restriction on module access, thus allowing recruitment personnel to view only selected blocks of information and functionality.
2. Scheduling Capabilities
Your simple HR software should come with capabilities that can help you to create schedules. You can use this to schedule employee shifts, meetings etc. Having such a feature helps a company to improve productivity and keep it more organized. Plus with the help of email, you can remind your employees about their shifts for the week.
3. Employee Goal Tracking
The simple HR software you are planning to purchase should be efficient enough to adapt to the current agile landscape. Team management is more dynamic than ever before – the same person can be part of multiple teams or can be re-assigned a completely new project. The way goals are assigned, tracked, and managed has also changed with time.
Transparent goal setting and tracking capabilities, such that individual and team progress both can be measured.

Check-in functionality for the managers should be simple.

A well built online assessment tool for managers to assist them in conducting personality assessment; managing difficult conversations, and data to assist in the decision-making process.

Advanced assessment and progress tracking mechanism such that it goes beyond calculating employee's desk time.

Personalized task managers for employees so that their daily activities can be tracked.
4. Advanced Review Capabilities
Even today a lot of companies are using the bell curve to assess their employee's performance. They compare their employees and then place them on the performance curve- the employees on the lower part of the curve get penalized. Labeling your employees with numbers affects their morale. However, the good news is that this forced ranking system has now declined from 42% to 14%.
Therefore make sure you have the following review capabilities when looking for an HR software:
A comprehensive review system that takes the following factors into account

Employee's performance ( goals achieved)

Capability (courses are taken and skills developed)

Career (improvements within the role measured)

Team skills (relationship with their manager and colleagues)

Compensation that is to be awarded on the basis of performance should take multiple factors into account such as labor market changes, the employee contribution in the successful project completion, financial and operational achievements etc.
5. Employee learning and development
This functionality works closely with the performance management module. It manages individual training along with managing the budget spent on the training expenditure.
Some of the features you should look out for in this module are:
All learning data in one centralized location.

Easy setup of the training sessions, schedule assignments, and exams.

Full visibility into the training process.
Also, Read: 5 Ways to Improve Employee Experience with Your HR Software
6. Recruitment
Choosing a right candidate is important for an organization, obviously you don't want employees who don't even last for 45 days. Make sure to look for a strong Recruitment module in your HR software. It should be robust enough to create a database of the talent who you think will give their best for the progress of the company. The same feature should help you in creating an advertisement, manage applications and documents along with providing the below features:
Easy entry of details using a different kind of forms.

Integrated workflow management
7. Time and Attendance Management
Timings, Biometric information, attendance all should be managed using this module. The feature should keep a track on employee attendance along with keeping the data secure for future references. Some of the most important features of this modules are below:
Easy integration with biometric readers.

Facility to apply for short leaves and holidays

Functionality to take care of the overtime pay.
8. Absence and Leave Management
Automate your leave schedule in alignment with your company policy using this module. Booking, tracking and approving any kind of work-off can become simpler if you have the module working properly. Some of the other features you should look for includes:
Leave balance for the kind of week off chosen

Allowing employees to have a quick glance at their work and leave history.
Bottom Line
A modern worker like you and me doesn't like to be monitored continuously. Keeping this in mind, companies today are looking for a comprehensive and simple HR software that will take care of everything starting from employee onboarding till the time he is the part of the organization.
So before taking any final decision make sure the HR software you are planning to purchase provides you with innovative functionalities, better decision-making abilities, and provides you with smart data insights at every step.