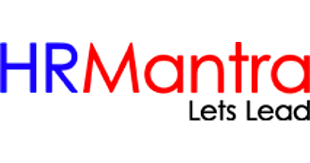 HRMantra : No. 1 In HR Management Software
Daily, the management confronts several activities of hiring, employee exit, firing, performance assessment, payroll preparations, addressing the grievances, and internal conflicts, and much more. 
However big or small the HR team, it becomes too complicated and strenuous to manage a massive database of employees and their work history.
Looking for Open Source HR Software? Check out SoftwareSuggest's list of the Best Open Source HR Software.
As a result, to keep a regular check on each individual, an HR software facilitates to a great extent. The entire functionality becomes much more relaxed and steadfast. 
Nowadays, efficient HR software is available in the market with a robust framework and a conducive interface. You can find them under premium plans, open-source licenses, or even entirely for free (with limited features).
You can also check out how and why companies favor purchasing HR software here.
If you are a small business, paying a hefty amount for an HR software with too many advanced features might seem a bad investment. 

Instead, open-source HR software is ideal for small businesses, and this blog lists the top 10 such software that you might want to consider for your company.
Top 10 Open-Source HR Software
Below are ten best open-source HR Software that would make your company grow and develop at a desirable level.
Software #1: Orange HRM
Orange HRM is one of the marvelous open source HR software that permits the users to leverage controls on workflows and also develop and manage various diverse HR functionalities inside one single dashboard. The software brings precisely those features that your business is looking for. It comes loaded with 13 functional modules, and the number will rise in the future. 
Its most attractive modules are: Time management, Leave management, Disciplinary, Travel, Insurance, Training, Compliance, Personal information management, Document, and Mobile App.
Key Features
Recruitment Management

Time and Attendance Management

Employee Self-Service

Performance Management

Leave Management

Employee Management

Mobile Friendly

Travel and Expense Tracker

Training Module
What we liked the most
Feature-rich software

Easy Installation process

User-friendly Interface

Unique 'Entry-level' option
What needs to be improved
Less responsive support systems

The reports are too complex to understand

Timecard cracking has a little trouble with working efficiently

Unfixed bugs while saving data, might result in loss of data
Pricing
The software is free of cost for availing essential benefits. It has a standard plan that is priced at $6 per employee per month. Its platinum plan is priced at $12 per employee per month. 
Have you used Orange HRM? Leave a review!  
Software #2: Baraza HCM
Baraza HCM is an all-inclusive open source HR software with talent management solutions. The software incorporates traditional core functionalities of human resources and embodies the key aspects of talent management. 
It also contains sector-specific software that specializes, such as real estate and academia. The software demands very less maintenance of HR solutions and is backed up by several users with countless records. Quite an easy installation, safe and secure, high efficiency, and quick customization are its key attractions.
Key Features
Employee Information

Payroll Management

Recruitment

Project management

Petty cash and claims

Loans and Advances

Appraisals

Time and attendance 

Automated streamlined process

Employee self-service

Performance management
What we liked the most
Suitable and smooth hiring and shortlisting process

Procures and saves Applicants and Employee information

Permits the employee to register Loan and advances applications

Helps to manage the casual workforce and do arbitrations

Allows to print payslips after deductions of necessary components
What needs to be improved
Not too accessible to search for its customer reviews

Software lags during any functional process

Lacks comprehensive upgrades within its versions
Pricing
The software has a free trial before choosing a plan of $20/month. It also has an open plan that charges $1 per employee/month.
Have you used Baraza HCM? Leave a review!  
Software #3: iHRIS
iHRIS is uniquely designed to be open source HR software for health organizations. It caters to services like health workforce management, training, and regulation. The package includes several elements, like access to varied resources for development and implementation, along with the implementation toolkit of template worksheets, case studies, and forms. 
The current version includes a powerful brand new dashboard, viable data accuracy, attractive interface, global data interoperability, and highly efficient mHero compatibility.
Key Features
Learning management

Recruitment management

Workforce tracking and management

Management of sector-specific qualifications

Workforce planning

A unique packaged tool-kit
What we liked the most
Available in several languages

Supports the core development procedures

Adapts to a decentralized working system

User-friendly for the individual health workers

Data-accuracy

Mobile App available

Synchronization of health workforce communications

Flexible and dynamic dashboard
What needs to be improved
Not much information available for this software online

Not available on desktop platforms and solely cloud-based
Pricing
It is free for the community and quotes a tailored price upon request.
Have you used iHRIS? Leave a review!  
Software #4: Sentrifugo
Sentrifugo is a dynamic open-source HR software management tool designed especially for small scale and medium establishments. It manages data of up to 1000 employees. It can be quickly installed on your desktop with flexible configurations enabled with a user-friendly interface.  
The software provides a fully-featured performance appraisal module, which enables the HR manager to assess employees from time to time. The users can boot the extensive analytics function to check on with the short and long term goals. It comes with refined processes that provide efficient management of various features.
Key Features
Self-service request

Exit management

Onboarding

Timesheets

Activity log

Design enhancements

Employee lifecycle management

Applicant tracking

Human resource module

Benefits management

Employee database

Attendance management

Expense and asset management

Analytics

Talent acquisition
What we liked the most
A comprehensive HR tool

Handles open-source installation

Great depth of functionality
What needs to be improved
Sometimes Sentrifugo can turn out to be overly complex

The user interface requires training to adjust working with

Does not have a mobile application

Payroll module not available in the software
Pricing
It is an open-source HR software available free of cost but charges on the subscription-based model for any customizations needed in the software.
Have you used Sentrifugo? Leave a review!  
Software #5: Open HRMS
Open HRMS is an open-source HR software exclusively designed to provide affordable, convenient, and reliable business solutions for small and large companies. It also offers individual plans for freelancers and startups. 
Moreover, the software helps to streamline the HR activities strategically. It supports designing a sturdy knowledge base and guarantees its practical usage to enhance your business growth. The creator of the excellent open-source ERP software, Oodoo, served as the core for this software.
Key Features
Develops employee database

Workflow management

HR and Payroll management

Timesheets

Time management

Quick and easy attendance management

Integrated email management

Leave management with a smart calendar
What we liked the most
Very low risks

Fewer entry costs

Quicker time to market

A holistic hub for entire HR data

Budget-friendly 

Scalable

Time saver

Easy update procedure

Secured and safe
What needs to be improved
Limited customization

Lesser control systems

Dependency on the internet
Pricing
It has three pricing plans, which are $399 (1 month), $999 (3 months), and $1999 (6 months) depending upon your requirements and number of employees.
Have you used Open HRMS? Leave a review!  
Software #6: Kredily
Kredily is an open-source HR software encompassing a robust system to manage your employee data, automate the time-consuming payroll procedures, and track the entire leave and attendance database. 
The software comprises an affordable package having all the compliance and regulatory systems with many other options. Kredily can streamline the HR workflows without disturbing the shuffling between the spreadsheets. Moreover, it is considered to be a highly optimized software in terms of business expenditure.
Key Features
Help Desk

Multi-user login system

Time and Attendance management

Payslip

Attendance management

Onboarding

Data security system

Events and Reminders management

TDS calculations

Geo tracking

Social networking platform

Customization of employee field

Mobile friendly

Taxation handling

Bonus, loans and advances management

Employee self-service management
What we liked the most
Customer support is quick and agile

Lots of features in its free version

User-friendly interface

Cloud-based hosting
What needs to be improved
Its payroll features don't have enough banking partners in their database

Aggressive while setting up but customer support doesn't reply back later

The manual process is error-prone and takes time to set up
Pricing
This open-source software is free to use with limited features. It has a pro plan which charges $66/month and an enterprise plan which is custom based on more than 100 employees.
Have you used Kredily? Leave a review!  
Software #7: CiviHR
CiviHR is a cloud-based open-source HR software that enables the administration of the volunteers' lifecycle and part-time employees, mainly belonging to nonprofit organizations.
The software permits non-profit organizations to design a list of tasks combined with due dates and superiors relevant who shall track and monitor the procedures of onboarding and exit of staff members. 
Key Features
Employee database management

Self-service portal

Employee lifecycle handling

Time off management

Onboarding
What we liked the most
The software is best for managing a staff of low-budgeted enterprises

Suitable for small-time non-profit organizations

The cheapest as compared to its competitors

Has better functionality than other open-source software
What needs to be improved
Mass imports are painful to execute and time-consuming

Difficult to self-install on servers
Pricing
A free version of the software is available based on a time period. To avail more benefits, it gets priced up at $1.29 per month per user.
Have you used CiviHR? Leave a review!  
Software #8: Odoo HR
Odoo HR features an integrated open-source HR software that encompasses all the business requirements. Their HR software provides an outstanding value proposal serving high-quality user experience.
Various functionalities like ERP, project management, CRM, and much more are available in this HRMS app. It becomes best suitable for companies that seek viable solutions that cater to multiple departments. 
Key Features
Linking business features

Live chat

E-commerce and event tickets

Lead automation

Marketplace integrations

Email marketing
What we liked the most
Competent to manage a multi-departmental organization

User-friendly interface

Fantastic and diverse features for large enterprises

Easy to install and friendly layout
What needs to be improved
Cannot be customized and integrated with other business systems

Attendance system might face an issue to manage due to complex structure

Doesn't have a recruiting procedure
Pricing
It has a 15-day free trial, after which it charges $20/month per app and per user.
Have you used Odoo HR? Leave a review!  
Software #9: Jorani
Jorani was ideally developed to take care of leave and overtime management. The software brings an effective workflow system for leave requests. 
Accompanied by built-in reports, the software can be used for multiple sizes of organizations, including elaborate set-ups spread over different countries. It is ideal for small organizations as it provides simple time and leaves management workflows.
Key Features
Leave request

Overtime request approval workflow

Leave balance report

Simple leaves

Easy export to XLSX file

Email notifications

Calculation of non-working days

Calendars of leaves
What we liked the most
Configuration possible for any complex organizations 

Standardized reports in-built

Available in multiple languages
What needs to be improved
Not an ideal tool if you are exploring for a fully-featured and sophisticated tool

Too plain user interface
Pricing
The software is available free of cost accompanied by OSS. There are no other hidden expenses.
Have you used Jorani? Leave a review!  
Software #10: Zoho People
Zoho People is a robust and smooth operative open source HR software that would facilitate complicated HR processes. It comes with uncomplicated, yet thorough features which every HR team would look for.
A perfect choice to experience offhand HR management procedures. The software permits to begin with a systematized onboarding process for new joiners. The software ensures the best user experience for the HR staff as well as to the employee.
Key Features
User access management

Leave tracker

Time tracker

Employee engagement

Document management

Advanced analytics

Expense management

Issue management

Friendly dashboard

Integration with third-party applications

Task automation
What we liked the most
The modules are easily customized

Free version is rich with features

Great for companies that don't have a clock in/out time system
What needs to be improved
Has a complex mobile app interface

No better version updates did so far

Difficulty in the navigation of the app

Difficult to configure timesheets with payroll
Pricing
A 15-day free trial is available, which can be accessed without any credit card details. It has five pricing plans starting from 50 cents to $5/month per user, which can be billed annually or even monthly.
Have you used Zoho People? Leave a review! 
The Final Verdict
Switching on to any of these open-source HR software is a wise decision any day because you, as a company, would definitely have several other core operations to focus upon. 
The software takes your burden off from handling complex employee databases. Hence, you can call it a win-win situation for a company and its employees in terms of growth and work satisfaction.
Have you had any experience with any of the above-mentioned open-source HR software so far? Please leave us your review about it in the comment section below.