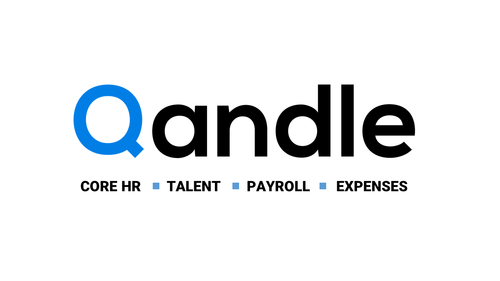 Qandle : No. 1 In Attendance Management Software
GPS attendance apps, also known as GPS attendance management software, enables businesses to automate their attendance and leave policies. Manually tracking employee attendance is a tedious and time-consuming task that is prone to errors.
The inaccurate entry of data is not only a waste of time but also ends up creating grave issues in the payroll system. That's where GPS-enabled attendance management solutions come into play. GPS attendance systems make employee supervision more convenient and keep costly human errors at bay.
Considering the benefits offered by GPS-enabled attendance applications, forward-thinking businesses are increasingly investing in this software to boost their company's competitive edge.
Some of the noteworthy benefits offered by GPS attendance apps are as follows:
This software provides you with reliable data about your employees' work schedule;

It helps you improve performance management;

Its location tracking features help you save money spent on tickets, fuel, and other expenses.

It also reduces paper consumption, and helps you go green;

Last but not least, it helps you build a healthy company culture.
In this post, we will shed light on the top seven GPS attendance app to help you choose the best GPS tracking system based attendance for your employees.
Top GPS Attendance Apps for Your Business
1. Keka
This cloud-based GPS and payroll software comes with several functionalities to help you track employees and measure their growth. KEKA brings a host of features at the disposal of the HR department, helping in easy acquiring and management of talent, management of their finances and helps you track data from your PC as well as smart devices. Ideal for teams both big and small, this multipurpose software is packed with features like remote productivity tracking, timesheets and goal management.
Pricing
The FOUNDATION version of KEKA is priced at $ 95.47 per month.
The STRENGTH version of KEKA is priced at $136.39 per month.
The GROWTH version of KEKA is priced at $190.96 per month.
2. TSheets
This GPS based attendance system offers advanced time tracking features and provides you with real-time insight into your team's activities. TSheets is highly preferred by companies having large as well as small teams. It generates detailed reports on your employees' location and activities, including that of remote workers and employees whose job requires a lot of travel.
Pricing
The Premium Edition costs $8 per user, per month. Additionally, you need to pay a $20 base fee per month. It also offers a 14-day free trial period.

The Elite Edition is priced at $10 per user, per month + $40 base fee per month. You may also try its 14-day free trial period.
3. HubStaff
This high-performance GPS attendance app is known for its intuitive interface and useful features such as team dashboard, geofencing, online timesheets, payroll integrations, location tracking, automatic web-based reporting, mobile time tracking, and lots more. HubStaff is a time-saving software that can be easily integrated with more than 30 popular business applications including, SalesForce, Quickbooks, etc.
Pricing
The Basic edition costs $7 per user per month.

The Premium edition costs $10 per user per month.

The Enterprise edition costs $20 per user per month.
Each pricing model offers a 14-day free trial period. Alternatively, you may also try out the free version of this software. To know more about this software, you can request a free software demo.
4. TimeSheet Mobile
This GPS based attendance system allows you to track your team's activity and location from any corner of the globe. TimeSheet Mobile is a powerful  GPS attendance app that comes with a geofence-enabled time tracking feature to provide you with accurate timesheets. It can also be easily integrated with your favorite business apps such as QuickBooks, FreshBooks, Sage, etc.
Pricing
Its Basic edition costs $3.49 per employee for unlimited punches + $14.99 company subscription.
Looking for Attendance Management Software? Check out SoftwareSuggest's list of the best attendance management software solutions.
5. Timr
This feature-rich GPS attendance app is ideal for location tracking, time tracking, and project tracking. This sophisticated attendance tracking software offers all the necessary features to help you keep tabs on your team's activities for delivering projects on time. Timr can be accessed via mobile application as well as a web browser.
Pricing
Timr Regular edition is priced at

€

7, 20 per user, per month; The Plus edition costs € 26,10 per user, per month

Enterprise model costs €71,10 per user per month.
All the plans are billed annually.
6. ZOHO People
This GPS attendance app is a comprehensive HR solution that offers a host of impressive features such as time/attendance/leave management, HR documentation, job scheduling, reporting, performance management, calendar management, and much more to help you manage your HR processes with ease. This high-performance software helps you merge attendance data from different devices, thus, minimizing data entry mistakes. This highly customizable software comes with four pricing models that are billed annually.
Pricing
Essential HR plan costs $1 per user, per month;

Professional Plan costs $2 per user, per month;

Premium Plan is priced at $3 per user, per month; and

Enterprise Plan costs $5 per user, per month.
7. HoursTracker
This cloud-based GPS attendance app comes with a time tracker, employee GPS tracker, and expense tracker. HoursTracker not only streamlines your workflow but also allows you to manage every facet of your job seamlessly. This feature-packed software allows you to access data on your PC as well as any handheld device.
It not only facilitates automatic backups but also allows you to backup data manually whenever required. HoursTracker's cloud subscription offers ten slots where you can store manual backups. Once you utilize all the ten slots, the old manual backups are substituted by your subsequent manual backups. In simple words, you can retain the manual backups as long as you do not overwrite them.
Pricing
Personal Edition priced at $5.99

Pro Edition priced at $9.99
Alternatively, you may also try out its free edition.
8. Labor Sync
This cloud-based GPS-based attendance software enables you to track your employees from anywhere. Labor Sync supports multiple languages and generates customizable automatic reports. Its GPS-enabled time tracker allows you to track the activities and location of your workforce via any mobile device. Besides facilitating real-time GPS tracking, this software takes care of payroll, estimating, project management, field notes, messaging, employment management, and much more.
Pricing
Labor Sync is priced at $10 per user, per month.
Conclusion
The seven attendance management solutions picked by us are trusted by countless businesses worldwide. These attendance apps have been making waves in the industry for their innovativeness, reliability, cost-effectiveness, and accuracy.
We hope the GPS based attendance systems listed by us will help you choose the best-fit attendance management software for your business and keep you from making costly buying mistakes.