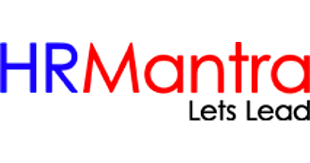 HRMantra : No. 1 In HR Management Software
Every year brings in a new set of issues and challenges for HR managers. In this article, we will discuss some problems that HR management professionals across various industries and organizations face and how they can overcome them.
Over the years, the HR departments of various organizations have evolved from an administrative role to a more strategic one, as they help businesses achieve their objectives. 
Looking for HR Software? Check out SoftwareSuggest's list of the best HR software solutions.
With the rising importance of the human resource management function across various organizations, the work pressure on HR professionals also increases, and they have to work harder to prioritize tasks, use their time well, and stay on top of various issues.
Top HR Management Challenges In 2020
Let's discuss some of the challenges that HR professionals face in the present day:
1. Compliance
2020 has brought in many changes in labor laws, rules, and regulations. Staying updated with such changes can be a challenge. Keeping up with the changing legislation while managing various other HR activities such as recruitment and performance management becomes cumbersome. 
Human resource management software solutions like sumHR update the system with compliance changes automatically as soon as the government implements them.
2. Training
Nowadays, employees do not just look forward to a paycheck. They expect mentorship and training from their employers to achieve their career aspirations. Companies across the world have been increasing their training budgets to retain employees and enhance their productivity.
It becomes especially challenging for growing companies that add new employees every day to organize and manage their training programs effectively.
HR software solutions can ensure that training is conducted in a timely, effective, and cost-efficient manner. The best HR solutions can help you schedule and deliver training sessions, track and evaluate employee progress on a single platform.
3. Talent Acquisition, Engagement, and Retention
The job market is competitive. Employees are far more open to exploring new jobs. Organizations are bending over backward to hire skilled candidates to improve their bottom line. 
Employee turnover is a much bigger issue today than it ever was before. More and more companies are now relying on comprehensive HR software solutions to streamline their recruitment efforts, enhance employee engagement, and control employee retention.
Refer to this article for more information on such HR software platforms:  Quick tips before you buy Human resource management software.
4. Flexibility
Remote working has become a mainstream reality. Employees are working from their personal spaces and are struggling to maintain a work-life balance.  Flexible work arrangements have become an absolute necessity. 
However, it becomes challenging to manage work allocations and track employee productivity with such flexible arrangements. HR software solutions such as sumHR can solve this problem. They allow you to track time, attendance, and leaves on a real-time basis. 
The best HR software solutions allow you can get an accurate picture of how employees spend their time so that you can spot inefficiencies and take measures to improve productivity.
5. Health and Safety
The COVID-19 pandemic has brought in the need to introduce health and safety regulations that have also been mandated by the government. It has become more critical than ever for companies to look after the health and safety needs of their employees. 
Here, in this case, human resource information systems, also known as HRIS, can help. They can help you collect and manage data related to the health of your employees. You can keep track of pre-existing ailments, if any, and also their company health insurance information.
Summing Up:
These are just some of the top HR challenges that have been observed across multiple organizations and industries. It's essential to be aware of them and meet them head-on to fight for your company's survival in 2020.
Do you think we missed out on listing any other HR management challenges? Have you experienced any? Do let us know in your comments!