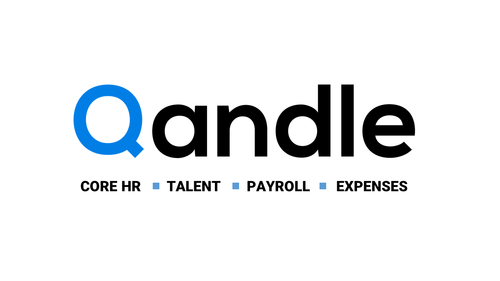 Qandle : No. 1 In Payroll Management Software
The last two decades have witnessed the integration of various organizational systems as the success mantra of most business organizations. Nothing exemplifies this change better than integrated HR and payroll software.
Looking for Payroll Software? Check out SoftwareSuggest's list of the best payroll software solutions.
It is a fresh approach that seeks to use different types of integrated HR and payroll software to manage the human resource, payroll data as well as functionalities.
What is it all about? What are the top options for the human resource managers of business firms in this connection? Read on to find the answers to these questions.
What is HR software?
As the name suggests, HR software refers to all those applications that enable human resource managers to perform their tasks effectively through the feature of automation. Human resource managers of organizations use it to complete their tasks promptly.
The common examples of the application variants for this category include HCM, HRIS, HRMS, and others.
What is Payroll Software?
Payroll software is the version of an application or software which allows the computing of the number of productive hours or minutes of an organization's employees. That is to say; it helps the calculation of the remuneration of employees based on the attendance tracking systems.
It helps automate the task of paying the salaries to the employees of companies. Depending on the data of the attendance and time tracking systems of employees, it makes the payments of salaries to their bank accounts.
Besides, it also performs a host of other functionalities such as maintaining the records of employees, allowing the staff members to manage their details and other cloud-based functions.
What is Integrated HR and Payroll?
Integrated HR and payroll refers to the approach of combining the work and remuneration data of the employees of an organization with the help of integrated HR and payroll software.
The use of software enables them to stay separately in their respective integrated payroll and HR systems despite the interaction between both forms of data.
Top Seven Integrated HR and Payroll Software
There is no denying the fact that integrated HR and payroll systems are the leading reason behind the simple and easy management of employee data in business organizations these days.
Here is a handy list of the top seven options in this regard.
1. Mitrefinch
Mitrefinch is a UK-based integrated HR and payroll software that addresses all the needs for workforce management. The workforce management program is especially helpful for small businesses. As a bundle of utility features, you can perform all the basic as well as advanced tasks linked to human resource management.
Popular as one of the best-integrated HR and payroll systems available at the disposal of users, it is powered with the following set of features and functionalities:
Features
Compatibility with Mac computers

Has a colorful interface with is pleasing to the eye

Allows users to track the arrival, departure, absence, and non-attendance of employees

Enables staff members of a company to update their details from time to time
2. Cascade
Every year, human resource firms and companies look for integrated HR and payroll systems with excellent ROI. Cascade is the ultimate choice for the seekers of this feature in an HR and payroll application. Being approved by HMRC, it is equipped with GDPR. The latter makes it one of the best among the leading options based on cloud technology.
Available on mobile phones, this piece of integrated HR and payroll software has the following features:
Features
Compatibility with smartphones

Facilitates the creation and export of reports in the Excel format in quick time

Powered with the business Gender Pay Gap feature

Fast and easy retrieval of selected data
3. Moorepay
For those who prefer to manage the data of employees in a quick time without much of a hassle, Moorepay is the right option among the existing integrated HR and payroll systems. It comes with an attractive design and easy-to-use functionalities. All one needs to do is click the option to sign in. Once this step is complete, the application allows a user to perform human resource-related tasks effortlessly.
Also, this is one of those applications that are loved by its users. Its good ratings speak volumes for this fact. This integrated HR and payroll software comes across with the following features:
Features
Easy management of timesheets, expenses, and non-attendance

Based on cloud technology

Compatibility with a wide range of devices, including computers and mobile phones

Eye-catchy interface
4. FMP
FMP is a popular name among integrated HR and payroll systems, both at home and abroad among human resource managers. It has won awards for offering reliable human resource management solutions to major, medium, and small businesses. Its neatly constructed dashboard comes in handy with all the payroll and human resource-related details at one place.
Its cost-effectiveness is the feature that attracts the attention of its users the most. The common elements of this integrated HR and payroll software include the following:
Features
Top-notch security features for the protection of data

Easy navigation

Quick access to payroll and HR data on the dashboard

Cost-effective

Consists of features that are suitable to businesses of all sizes.
5. APS
The acronym for Automatic Payroll Systems, APS, is one of the renowned names among integrated HR and payroll systems at present. It has come a long way from its humble beginnings to emerge as a top name in the world of payroll management. Behind the surge of its popularity in a two-decade period lies a host of utility features.
Here is a list of features that make this integrated HR and payroll software an all-time hit.
Features
Effective and efficient payroll functionality

Swift data storage and retrieval of everyday timings and attendance in the primary database for employees

Capability to provide the self-service features to supervisors as well as employees through mobile devices

Less-complicated and easy to operate, especially for first-timers – does not necessitate any specialized expertise
6. Bamboo HR
While the human resource sector abounds with integrated HR and payroll systems of various versions, Bamboo HR maintains its spot firmly due to the availability of cloud and a host of other features. It is a program which is famous for offering all kinds of solutions concerning payroll and other staff management.
Keeping the critical importance of payroll features in mind, the integrated HR and payroll software option brings across an array of impressive features. These are as follows:
Features
Payroll and other comprehensive functionalities relating to HR and payroll management

Supports multiple languages and currencies

Easy management of payments for staff members as well as the contractors of an organization

Based on cloud technology
7. Kronos
One of the trusted names among existing integrated HR and payroll systems, Kronos, is the flexible application which the majority of human resource managers and firms look for. While other applications miss out on one or two key features in the pursuit of providing other essential functionalities, this application does not miss out on any of the crucial elements.
This integrated HR and payroll software entitles its users to the following set of exciting features:
Features
Cloud-based support for the majority of HR and payroll functionalities

Mobile support with the mobile app version

Allows the entry of data on a real-time basis

Flexibility
Final thoughts
The integration of HR and payroll data not only saves time and hassle but also ensure the smooth processing of payments on time. Given the critical importance of processing the remuneration of the staff members of a company from time to time, integrated HR and payroll systems constitute the backbone and one of the most valuable assets to an organization. The success of a company rides on its efficiency.
The aforementioned list of bespoke integrated HR and payroll software can help a firm handle HR and payroll data and perform various tasks related to them with finesse.