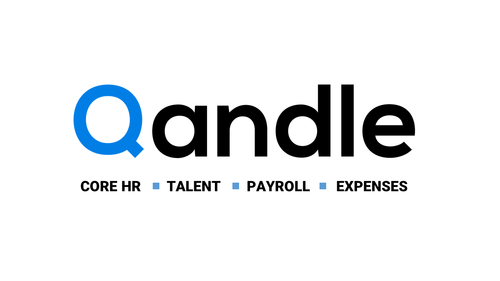 Qandle : No. 1 In Payroll Management Software
Who doesn't love payday? 
Everyone does except for the payroll administrator. 
Payroll management is a complex and intricate process. It can be even more challenging for recruitment agencies since they tend to deal with multiple companies and different types of employees such as full-time and part-time employees, contractors, and freelancers. Ensuring timely and accurate payments for all such employees, while also adhering to local tax regulations and also managing statutory compliance and procedures can be daunting for even the most seasoned payroll professionals. 
Looking for Payroll Software? Check out SoftwareSuggest's list of the best payroll software solutions.
Fortunately, payroll software solutions are widely available today and they come with a host of features that can make payroll processing much simpler. More and more recruitment agencies are opting for cloud-based payroll software solutions to automate manual payroll processes and to ensure timely and accurate payroll management. 
In this article, we have listed our top six picks from the best payroll management software solutions for recruitment agencies that are available in the market today.
Top 6 Payroll Software Solutions For Recruitment Companies and Agencies
#1. Gusto
Gusto is an exceptionally user-friendly payroll software that can help recruitment agencies with payroll management. It is loaded with some of the best payroll management features. Its small-business-friendly price tag makes it a great choice for up and coming recruitment and staffing companies.
Gusto not only offers features for payroll management but also can handle various other activities related to the employee lifecycle such as hiring, onboarding, benefits management, and also employee exits.
Features
401(k) Tracking

Benefits Management

Check Printing

Direct Deposit

Multi-State Payroll Management

Payroll Reporting

Self Service Portal

Tax Compliance

Vacation/Leave Tracking

W-2/1099 Preparation

Wage Garnishment
Pros
Unlimited payroll runs across multiple states

Excellent user interface.

Integrates with multiple accounting sites
Cons
The cheapest plan provides limited PTO and holiday pay features

No weekend support

It cannot be purchased with prepaid debit cards

It generates fewer reports than other payroll solutions
Price
Gusto offers three plans after a free one-month trial:

Core: $39/month + $6/user/month
Complete: $39/month + $12/user/month
Concierge: $149/month + $12/user/month
#2. QuickBooks
QuickBooks is a payroll software for recruitment agencies that are widely known for providing high-quality payroll management solutions and accounting software. This Payroll offers a no-tax-penalty guarantee with its elite plan. 
Though QuickBooks is a bit more expensive than some payroll solutions, it comes with a great set of features like automated payroll for small businesses, time-tracking, same-day direct deposit, and more.
Features
Unlimited payroll runs 

Calculate paychecks and taxes 

Automated tax and forms

Workforce portal

Payroll reports 
Pros
Ease of use and constant guidance available

The interface requires next to no learning curve 

The mobile app makes on-the-go payroll easier

Can access from any device that uses the internet
Cons
Some of the features are overwhelming

Their elite price plan seems a bit restrictive

The mobile app lacks a few features
Price
It offers three full-service payroll plans after you try their features on trial for 30 days:

Core:

$22.50/month + $4/employee/month 

Premium:

$37.50/month + $8/employee/month

Elite: $62.50/month + $10/employee/month
#3. AkkenCloud
AkkenCloud is a comprehensive cloud-based payroll software for staffing and recruiting agencies. It also offers outsourced payroll solutions suited to meet the business needs and integrates with ADP, Paychex, Paylocity, and several other local and national payroll providers. 
Features
Unlimited Payroll Runs 

Dedicated Support

Tax Filing and Reporting 

General Ledger Tracking

Cloud-Based Payroll
Pros
AkkenCloud is user friendly

Intuitive to use

It provides excellent customer support

It offers unique features at a reasonable price
Cons
Some of its features are hard to understand

Parse function works only in Internet Explorer

No section for meaningful notes
Price
AkkenCloud has not provided pricing information for this product or service. Contact AkkenCloud to obtain current pricing.
#4. Nomisma 
Nomisma is the ultimate cloud payroll software for small to medium-sized business owners to streamline processes related to payroll, invoicing, and more. It provides simplified bookkeeping and payroll services, which proves to be helpful for small business owners.
This software also provides Bookkeeping Payroll Free Mobile App for Android and iOS devices, allowing professionals to record expenses and submit receipts, even remote locations. It can easily integrate with third-party systems such as PayPal, Stripe, and SignEasy, and more.
Features
Payroll Management

Pay Slip

Accounts payable

Accounts Receivable

Bank Reconciliation
Pros
Easy to use software

The dashboard is a game-changer
Cons
User Interface lags sometimes

Shows bugs sometimes
Price
Pricing is available on monthly and annual subscriptions. 

Monthly: $135.50/month
Annual: $217/year
#5. Coats staffing software
A COAT is fully featured payroll software for staffing companies and agencies. It is designed to serve small and medium enterprises and agencies. COATS provides end-to-end solutions designed for the Web App and automates payroll for employees and clients. The job order information previously entered can be used for processing of a payment and automatic billing. 
Features
Integrates with PeopleNet and time clocks

Process your payroll by Region, Branch, Department

Direct deposit, pay card, checks can be managed from one place

Generates all the necessary payroll and deduction reporting 

Expense categories by timecard
Pros
Compiles all payables, federal deposit, employee deductions, and garnishments

Makes monthly, quarterly, and yearly figures for proper record keeping and reporting

Provides current federal and state tax updates
Cons
It is less seamless than other payroll software

The software layout is a bit clunky

The customized reports are a bit hard-to-read
Price
Not provided by the vendor. Need to contact them for custom pricing.
#6. primePRO
primePRO is a cloud-based payroll software for recruitment agencies that supports different payrolls for internal and external staff. PrimePRO offers an end-to-end solution and covers weekly, fortnightly, monthly, and four weekly payment cycles.
Bookings

Compliance

Timesheets

Invoices

Payrolls

Mobile Portals
Pros
Avoids cascading effects and prevents double inputs

Excellent software for calculating payroll in one go

Gives warning for overpayments

24*7 contact support

Easy user interface

Customizable and tailored to business needs
Cons
Some features are hard to understand and requires assistance

It does occasionally have bugs

It cannot show a running tally of a person's hours worked per workweek on their time card in the mobile version
Price
Need to visit their website for registration before they provide a custom price plan based on your requirements.
Which One Would You Choose?
Finding the right payroll software for your staffing companies might seem a tough decision to make. Many of your recruiters will have to adapt to the functionality and features of specific software you pick. But all these mentioned payroll software above are the best in the market so far in terms of usability and adaptability.
Did you find this blog helpful? Have you found your best match payroll software? Leave your thoughts, questions, and advice in the comment section below.