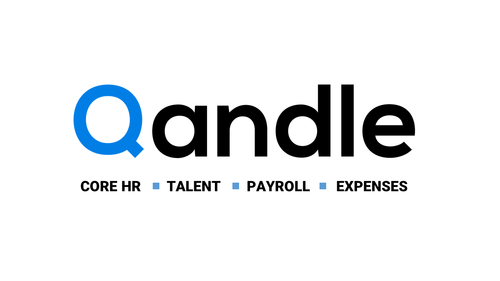 Qandle : No. 1 In Payroll Software
Technically speaking, payroll software is defined as a computer program that manages a company's payroll necessities. For small and medium businesses, we know it's a formidable task to sit at the end of every month and pour in many hours to summing up the salary details for each employee. Often, in such companies, the owner has to perform multiple duties and it's difficult to spare time for calculating overtime and employees taxes.
Looking for Payroll Software? Check out SoftwareSuggest's list of the best payroll software solutions.
Here comes the usefulness of this simple yet effective software that takes care of all the necessary calculations and takes care that the salaries are paid on time.
Best Payroll Software For Small Businesses and Startups
Here is a list of top payroll software specifically curated for small business that would take care of all your employee accounting woes.
1. ADP Payroll
ADP payroll on cloud solution is designed to handle complexities of all types of business. Once the solution is customized to your business requirements, you can process payroll and the associated compliances such as TDS, PF and ESI deductions with a single click.  ADP has been in the payroll business for the last 60 years with 80% of Fortune 500 companies using their solutions.
Payroll isn't just about paying your people. ADP's payroll outsourcing services can give you new business insights and help you adhere to compliance easily.
Features
Streamlined processes & faster turnaround time

Support through entire employee life-cycle, from  date of joining to exit

Consolidated, error-free documents & reports with sharper business intelligence

Lower risk related to compliance and penalties

Better resource deployment

Decreased IT infrastructure investment

Speedy resolution of employee issues
Pricing
Quote on request. They offer a free trial.
2. Tally.ERP 9
Tally.ERP 9 delivers comprehensive payroll software for small business with necessary payroll compliances built in it. It provides the facility from simple pay-slip generation up to complex allied processes, which include salary revision, loans and advances, and ad-hoc payments. It also manages the salary of the employees according to statutory norms and processes.
Features
Create and maintain employee database

Multiple salary structure for different employees.

Tracking of loans and advances paid to employees and defining multiple criteria for recovery of such advances (single or multiple installments from the employee's salary)

Supports gratuity as per the specified criteria

All payroll related reports can be generated with a click of the button
Pricing
3. Keka
Keka is a modern Payroll and HR software recently launched and quickly gaining popularity for its simplicity and usability. With an intuitive UI and innovative functionality, Keka is quite easy to adopt for organizations of all sizes. Payroll functionality is quite extensive with all statutory compliance functionality available on click of a button. Keka support team is their great asset and they are quite passionate about helping their customers.
Features
Pricing
Foundation: ₹4999 / mo
Strength: ₹6999 / mo
Growth: ₹9999 / mo
4. Paysquare
Paysquare is one of the most comprehensive payroll software for small businesses having all modern features. Paysquare looks after the entire payroll management right from consolidating HR/Finance, processing of payroll and managing statutory filings.
Features
It provides the feature of leave management for the company and let it focus on its goals rather than bothering about day to day HR operations

Assures comprehensive solutions for payroll and compliance needs

Offers complete automation and customizable back end payroll engine

Has different sections for different functions such as leave management, statutory and compliance management
Pricing
Quote on request. A free trial is available.
5. MARG ERP 9+ Payroll Software
Marg Payroll software is fully equipped in managing the entire system of employee payroll management, employee compliance management, etc. It is simple, easy to use and can be fully customized according to the requirement of the user. It is the most comprehensive payroll software for small businesses.
Features
SMS intimation of attendance and salary is provided which information about attendance detail, processing of salary, missing punches, etc.

It has bonus management and TDS returns feature. In bonus, it focuses on three main sections: – Bonus setup, Bonus payment, and bonus report.

Marg payroll software provides statutory compliance which helps in calculating P.F., ESIC, T.D.S and Professional taxes.

Moreover, user-level access is provided which helps the system administrator to set up a hierarchy for users. Thus low-level users can access the only limited set of information.
Pricing
Silver Edition: ₹ 12600
Gold Edition: ₹ 25200
6. HRMTHREAD
HRMTHREAD is a web-based payroll software for small businesses. It looks after all the requirements related to the management of employee's payroll. Moreover, it is versatile, user-friendly and generates all the outputs and statutory reports required in a payroll application.
Features
Provides the flexibility to add or modify any number of Salary components- earnings and deductions.

It has the feature of managing multiple reimbursement components like medical, LTA, etc. Moreover, upper limits can be specified related- Employee wise or Grade wise.

Moreover, it also has integration of its Payroll software with Tally and a cheque printing module.

Has a complete Web-based architecture which is designed by using ASP.Net 3.5+MS SQL.
Pricing
Base: ₹ 1,500 per month
Standard: ₹ 2,000 per month
Enterprise: ₹ 3,000 per month
Ultimate: ₹ 4,000 per month
This payroll and HR management software 500 companies and is daily used by around 500,000 users. It can be operated from anywhere due to the web support that is offered and helps the company integrate its payroll processes so that they do not have to waste time on payroll calculations.
Features
Management of employee details database

Leave and attendance management

Administrative management

Complete information and calculation of payrolls
Pricing
Bantam: ₹ 995 per month
Welter: ₹ 1495 per month
Super: ₹ 2495 per month
Cruiser: ₹ 4995 per month
8. EazePay
EazePay is the web-based payroll software solution on a SaaS-based model by Mobius solutions Pvt. Ltd. Since 2010, it has shared a vision to increase productivity and efficiency in managing the human resources of SMEs and midsized ventures. The software consists of base payroll, employee management, reporting, employee self-service, and supporting processes as top modules.
Features
Fully flexible and easy to use and understand software

Saves processing time and efforts

High auditability and control

Easy data capture

Role-based access control
Pricing
Starter: ₹ 75 User/Month
Professional: ₹ 127.50 User/Month
Enterprise: ₹ 200 User/Month
9. HRStop
As a value-added software solution, HRStop is specially created for startups, micro, small and medium level business enterprises. The benefits that it offers are: cloud support making it accessible from anywhere, affordable, no extra hardware, hosting, maintenance or licensing cost, requires no extra technical understanding, ease of use and support is offered via phone, mail and online conferencing.
Features
Employee dashboard: Maintains the complete profile of the employee
Leave management: Leave filters to keep a track of leave categories
Attendance management: Special buttons mark the in time and out the time of all employees
Expense manager and tracker: Enables viewing of the expenses spent
Timesheet manager: The admin can create a daily or weekly work schedule and updates and hours taken for completion can be checked
Training management: Employees can register for training that is created and managed by this software
Payslips: All employees can view their payslips and compensation details.

Personal information like Personal data – phone numbers and addresses can be regularly updated, company details, employee qualification, history of previous jobs, documents, bank details and tracking all the HR activities is viewed here.

Other features include management of recruitment activities, company details, and administration.
Pricing
Basic: ₹ 2500 per month
Premium: ₹ 5400 per month
Elite: ₹ 10000 per month
10. Saral PayPack
Saral PayPack is a comprehensive product that automates payroll. This payroll software for small business simultaneously takes into account the statutory details.
Features
Analysis of complete payroll management beginning right from the employee joining to the exit of an employee

Manages all statutory requirements like PF, ESI, PT, TDS, FORM T, etc.

Provides employee self-service so that employees can update their leave information, reimbursement information, etc. without going to a concerned person.

It has an integrated tracking system of payroll with time and attendance of the employees
Pricing
On Cloud
Bronze: ₹ 825 per month
Silver: ₹ 1295 per month
Gold: ₹ 1950 per month
Platinum: ₹ 2408 per month
On-Premise
Professional: ₹ 25800-33000
Standard: ₹ 36600-54600
Premium: ₹ 123000-150000 
11. Accupay
The Human Resource Management software Accupay manages functionalities like tracking appraisal performance, benefits management, payroll training, and employee self-service.
Features
Leave/attendance record

Employee' personal information database

Knowledge management

Salary history

Position: Promotion /demotion history

Maintaining a resume database and recruitment information

Customizing the report as per individual requirements
Pricing
12. Paywings
Being in this industry for more than a decade, Paywings – recognized by National Academy of Indian Payroll – has more than 100 clients both national and international. It comes in two versions desktop-based and web-access based.
Features
Biometric feature: To track the employee in and out time

Promotion and events like birthday alerts: Automatic reminders about promotions

Automatic overtime calculations

Information on voluntary retirement: The number of years the employee has to work after which he can take voluntary retirement

Legal body account details

Keeping the record of employee suspension and termination

Maintaining employee salary release/hold dates

Employee history and promotion/demotion

Shift mapping
Pricing
13. Webpay
Webpay boosts the productivity of small and medium-sized businesses by generating and maintaining employee details and payroll progression. This payroll software for small businesses manages to keep the record of attendance, calculate salaries and generate payslips, and also create PF, ESI and Tax report.
Features
No need for extra hardware

Data and updates are managed easily

Multiple users can log on

Data to Excel can easily be imported

Automatically generates statutory forms and reports
Pricing
14. Payedge
Payedge is a completely integrated software that is user-friendly, easy to use, and malleable. Day-to-day processes like leave management and setting up your payroll calculating formula are taken care of.
Features
Completely secure

Hosted on the web – so you can have access to all information at any time

A cost-effective platform that lets you control all payroll details

Generates management reports that are easy to read and comprehend
Pricing
15. Pact Payroll
The stand-alone or integrated Pact Payroll can handle the simplest to the most complex payroll HR tasks. It helps in managing budgets meritoriously by allowing organizations to manage diverse payment requirements in-lieu with the enterprise's regulations.
Features
Pretax deductions are maintained

Calculates totals and prints them on checks along with the presentation of the net balance

Daily payroll entry is made

Keeps leave records

Appraisal analysis

Analysis of salary

Loans and advance record keeping

Employee history: transfer, promotion, and increments
Pricing
Quote on request. Free demo available
Conclusion
Above all, the payroll feature is completely integrated with the company's account. With the payroll software gaining popularity, the manual accounting and HR management activities related to employee's salary would be a ritual of the past. Most of them are affordable and some are specially designed for small and medium level enterprises. By automating the management section, the output can be increased and the tedious and important sections would not take time.
This content represents the best guideline to choose payroll management software according to the organization's usage and necessity. Choosing good software can be a daunting task but this article will help you and your organization in the proper manner.