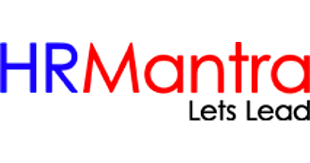 HRMantra : No. 1 In Time Tracking & Managment Software
Why should you use time management tools? If you find yourself constantly juggling with tasks and deadlines, then you need the best time management tool or software. There are so many apps to choose from, and a myriad of options available can be overwhelming, especially for those trying these tools for the first time.
Looking for Time Management Software? Check out SoftwareSuggest's list of the best Time Management Software solutions.
Based on our research, here are the best time management tools to help you manage your daily tasks, schedules, meetings, and some urgent duties at work.
Asana helps in file organizing, tasks scheduling, and project management. You can use it to work with your team remotely without the need to send messages via email.
Features
Helps you to assign work to your team by dividing it into smaller tasks.

Serves as a checkmate on your team's progress level by reviewing the amount of work done.

It has a project dashboard for a quick review of tasks.
Pros
Great tool for time management and perfect for team leaders with small teams.

Easy to use
Cons
Cannot be used to execute large projects.
Pricing
It's free for a team of 15 members. Otherwise, $8.33 per user is billed monthly.
Features
This is one of those time management tools that allows you to save and send large files on the go. You can use it to transfer files to your colleagues and team. You can also send files from your computer to your phone using this great app. It helps to save time spent on transferring bulk files individually.
Pros
Allows you to save files to cloud.

Use the app to collaborate on projects with your team.

It brings all your work together in an organized format.

Share files between different users.

It has a free 16GB storage space.
Cons
It lacks specific tabs that make it difficult to find the older file versions.

Can't edit the notes you added in real time.
Pricing
USP

The fact that it's a free app with so many amazing features makes it unique.
Features
This is a multifunctional time management app that helps companies to track the time staff spent on a project and charge clients accordingly. When a little time is dedicated to writing a free book for sample purpose, such apps come handy for tracking time and finding spare time for reading such books, read more here. Writers and book editors will find this app useful.
Pros
Professional timesheet and tracking for business.

Expense tracking and financial management tool.

Great user interface.

Easy to use and add tasks on the go.
Cons
It cannot perform scenario analysis.

It cannot convert demand forecasts to months following project schedules.
Pricing
It is a great tool for anyone who is searching for small business apps. Use this tool to capture your thoughts, images, texts, and ideas. Write them down in this note and store them all in one place. You can also use it to record proceedings in a meeting, public lectures, and interviews while you save and share with friends later. It's also useful for writing a summary of the findings.
Features
Web and mobile interface

Content can be edited on any device

Save or bookmark favorite images, texts, and web pages
Pros
Content can be accessed using any device

Once you save on Evernote, the content remains there forever
Cons
Difficult to share files with other users who do not use Evernote
Pricing
There is a free basic version, while subscription for the paid version range from $7.99 to $69.99.
5. Mind42
This app can perform a simple, yet an effective mind mapping function to enable you to focus on the projects and tasks on hand. It directs your thoughts to the project that needs to be executed at the moment and the best ways to get them done. If you have problems prioritizing tasks and obligations, then, you will find it useful.
Top features
Web pages can be imported as nodes.

Wikipedia articles can be added.
Pros
It uses a simplistic approach to map the mind.

Notes can be easily created.
Cons
Limited features and functionalities

Few small icons
Pricing
6. 1PASSWORD
This acts as a password bank by saving all your passwords in an encrypted database for easy access as you surf the web. It has a password that protects it also. Thus, you wouldn't need to waste a lot of time trying to remember or retrieve passwords you have forgotten.
Features
Allows you to use different passwords on different accounts without thinking of how to retrieve them if lost.

A unique password manager for families and business
Pros
You don't have to

remember more than

one password.

It has several ready-made templates.

Reliable and efficient.

Work and sync easily with all browsers.

Work across all computer OS and device.
Cons
Not applicable to websites with weird passwords and sign in process.

Its monthly subscription accumulates over time.

The password search feature is especially for those that are not tech savvy.
Pricing
A 30-day free trial available without asking for credit card details. After that, subscription range from $2.99 per month for individual accounts to $7.99 per month for business accounts.
It's a cloud-based time management software and one of the best enterprise project management solutions.
Features
Budget tracking

Progress management

Real-time data analysis
Pros
Unlimited features and options

Easy to use
Cons
The user guide is not effective

Pricey
Pricing
Free trial available and subscription starts from $45/month.
This is an incredible time tracking tool. It helps managers and workers to track the amount of time spent on a project. There is an app and a web version.
Features
Reporting

Time tracking

Unlimited clients and projects
Pros
Makes daily time tracking as easy as possible

Great user interface
Cons
Too pricey

Lacks screenshot feature
Pricing
Free trial available. Subscription is $9/month
This is one of the most popular small business apps as it allows users to create and manage invoices, time tracking, and billing hours. An effective tool for project and time management.
Features
Manual time tracking

Reports and statistics

Application integration
Pros
One-click visual time tracking enabled

Ease of use
Cons
No offline support in the web version

Pricing
Pricing
Free trial available. The subscription is $7/month.
10. Pocket
When you are browsing, you may come across some websites that you wish to take a look at later on. This app allows you to do so without losing focus.
Features
Easy sharing options via social media

Cross-platform sync
Pros
Easy to access offline

Allows tagging

Chrome integration
Cons
The subscription after the trial period
Pricing
Free trial available. Subscription is $4.99/month.
Conclusion
In today's technology-driven business environment, productivity is a critical element that should not be dragged low by factors affecting it. One of their greatest factors is the inability to manage our time effectively, leading to delayed project execution, late job submissions, turning in late for work and other inconveniences you don't want to experience. All of these can be controlled using these time management apps. This article will help you select the best app that is relevant to your needs.