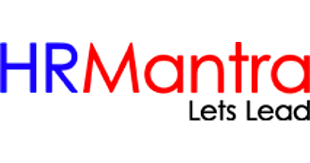 HRMantra : No. 1 In Payroll Software
Payroll is an absolutely crucial function for small business owners and one area where you just can't afford to make any mistakes! If you want to keep your employees' happy and make sure that all business operations are streamlined properly, you definitely need to make sure that your payroll software is handled well.
One mammoth decision that many small owners are faced with is that should they outsource their payroll services or should it remain as an in-house function. Well, there is no doubt outsourcing payroll to a professional service provider is a super smart business move that can make your organization gain an immediate competitive advantage.
Outsourcing an ongoing critical function such as payroll will bring about a huge boost to your overall bottom line results– errors will reduce, productivity will increase and employee morale will surely remain at an all-time high!
Let's have a detailed look at five great ways that outsourced payroll will prove to pay for itself and its instantaneous benefits for your organization:
1. Dramatically Reduces Overhead Costs
Payroll process is a costly affair. Well, the good news is that most of the direct costs associated with the payroll function can be reduced by outsourcing it to an external vendor. You do not need to maintain a vast staff and pay exorbitant salaries for outsourced payroll activities, as it is entirely handled by an external agency. Employees' spend a huge amount of time in preparing payroll reports, submitting taxes, processing payments and calculating the dedications in workforce wages. If we take into account the infrastructure requirements of a payroll department, staff wages and time incurred in payroll activities, it definitely makes better financial sense to outsource the payroll function to a specialized vendor. So invest in a great payroll software suite to cut short your overall overhead costs and kick up your profit levels!
2. Enhanced Security
There are serious risks of data tampering, fraud, embezzlement and identity theft for companies having an in-house payroll software solution. There is also the chance that hackers could hack your organization's computer servers and obtain highly sensitive employee information for personal gain. Outsourcing your payroll function is the best way to ensure that your confidential data remains safe and secure, as professional payroll vendors have state-of-the-art security systems that can store and protect colossal amounts of company records. Outsourcing payroll means that your organization never has to worry about data security, as you can rest assured that their strong encryption technology will keep your valuable information absolutely safe!
3. Time Savings through Better Productivity
There is no doubt that effectively managing the payroll processes of a large and growing workforce is a tedious and time-consuming task. There is an immense amount of work in calculating wage deductions, benefits, managing new hires and ensuring compliance with latest governmental laws. Outsourcing of payroll to a specialized agency frees business owners and managers to concentrate on vital business functions and reduced their administrative workload to a huge extent. The various repetitive and mundane tasks of the payroll function do not kill productivity and waste precious employee man-hours. Outsourcing payroll immediately escalates efficiency levels and makes your organization fixed on the path to success!
4. Total Compliance
Government rules and policies are always changing and it's difficult for small business owners to stay on top of these changes. Dealing with payroll means that you need to have a thorough and up-to-date knowledge about the current taxation policies, regulations, and legal enforcement! That is surely not an easy task – that is why it is highly recommended to outsource your payroll function for complete compliance with government policies.
Outsourcing your payroll function means that there will be no errors in your transactions, hence you will not have to give any penalties or fines if there are audits or checks by the requisite agencies. So make sure to invest in the best payroll software platform to make sure that your organization remains in total compliance with the regulatory authorities!
5. Payroll Expertise
Most payroll staff does not have the time or inclination to research and study the various payroll trends globally and implement them for the benefit of the organization. When you decide to get outsourced payroll to an external provider, your company will accrue the advantage of having a specialized, professional and qualified team of HR experts who can cater to all your diverse needs. This will also lead to better employee morale as they will have complete trust that their payroll is being managed in the best possible manner. So make sure to use the expertise of a knowledgeable skill set through an outsourced payroll agency!
Bottom Line
So make sure to choose payroll outsourcing wisely for your organization – outsourcing your payroll to a dedicated agency is the best decision you can make as it will lead to a gigantic increase in overall performance!