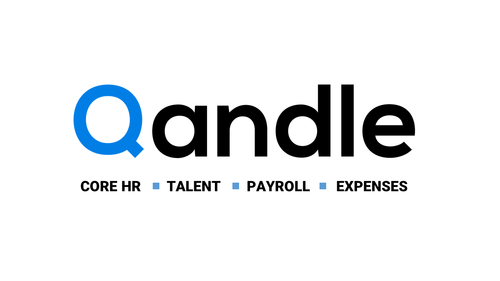 Qandle : No. 1 In Payroll Software
Businesses and start-ups work hard to boost their revenue in the competitive market. Yet labor cost constantly keeps rising. Increasing the profit margins was the major challenge for businesses, according to a recent survey in the U.S.
Looking for Payroll Software? Check out SoftwareSuggest's list of the Payroll software solutions.
Almost half of the respondents in the survey said that they don't feel like they're in control of their profit margins. And when they're asked what, according to them, would be the best practice to control the profit margins, a large number of them said reducing the payroll cost would work in their favor.
Undoubtedly, labor cost is still one of the most considerable expenses every employer faces periodically. Surprisingly, it is perhaps the most poorly tracked expense. This can have a drastic impact on revenue, especially if you're a start-up or small business.
A large chunk of your budget is always get spent on payroll costs. These often become very difficult to control without laying off employees. Changing compensation can be tricky when you view it from the perspective of the ones who'll be affected. So, it becomes vital to handle these kinds of changes with empathy, truth, and a bit of firmness.
Companies can reduce payroll costs by merely decreasing the wages and firing the employees. But this can have adverse effects in terms of poor morale, cold customer relations, and maybe reduction in sales. Indeed, you just cannot go down that path because it will result in a steady decline of your business, and it's likely that it goes beyond a point of no return.
So, what can business leaders do to reduce the payroll costs without affecting their employees and customers?
Today, many organizations are tackling this problem with the help of technology. Still, many are unaware of it.
Here we've listed out ten ways that will help you cut down the payroll costs effectively,
Important Points to Reduce Payroll Expenses
1. Paying with respect to time
Generally, employees are paid a fixed amount, and their productive working hours aren't taken into consideration. But the reality of human nature and employees' habits prove that employers are paying for all the aberration occurred like late reporting, early departure, extended break times, and even running personal errands.
If you add it up for all the employees, the cost will easily be in the thousands for each month. 
Keeping track of employee's effective work hours and paying them accordingly can significantly reduce the labor cost.
This can be done with payroll management software. Such software is designed to track the timings of all the registered employees automatically, and it generates the time log of each employee, so it gets easier to manage their wages.
Even in the automated tracking scenario, it is common for part-time employees to run over their allotted time schedule or for full-time employees to work some extra minutes each day to include themselves in the bracket of over timers so that they can earn more. However, payroll software can notify employees and their superiors about their respective specified time threshold, which in turn will help reduce the amount of overrun hours.
2. Eliminate payroll errors
Payroll errors can prove to be very costly. Manual mistakes can happen anytime in the form of miscalculations, misinterpretation, or miscommunication. It not only becomes tedious to reprocess and reconcile the mistakes, but it also takes a lot of time. Again, the solution is simple. These payroll errors can be eliminated by using payroll software.
3. Simplify work with training and knowledge
Wouldn't it better if an employee can step in the shoes of another one whenever they are sick or unavailable? Absolutely. That's why employee flexibility is crucial is any organization. Cross-training workers will increase productivity and reduce the rate of labor.
Cross-trained employees provide many advantages, such as,
Increased efficiency: Workers improve themselves and analyze their own performance because they have to train others.

Overall professional development: Employees who are trained to do multiple tasks, broaden their skillset, and become more valuable.

Smoother operations: cross-trained staff helps the company to recover from disruptions and manage transitions smoothly.
4. Allow telecommuting whenever appropriate
Many employers are skeptical about allowing their staff to work from home, and it is totally understandable. But if you want to reduce the labor cost, then they have to enable people to work from home. In some cases, it's difficult or even impossible. Still, working from home can be a win-win situation for both the company and the working people.
Managers can save office supplies and space while the employee gets the freedom and comfort of working from his/her own place. 
Many businesses and organizations have adopted telecommuting because it is economical in many ways.
Research shows that people working from home take fewer leaves, stays longer with the company, and deliver desired productivity.
So telecommuting not just saves the payroll costs, but it also contributes to a healthy work environment and happier employees.
5. Get work done through freelancers
Nowadays, many companies get their projects completed by freelancers and on-demand workers rather than hiring someone full-time. This is an effective way of getting work done within time with reduced costs and resources. It particularly helps when companies are dealing with many short-term projects. Freelancers know that their work is temporary, and the company would get rid of them when it's completed, so managing them doesn't pose many problems.
6. Revise existing remuneration plan
Reassessing employees' salaries and bonuses could provide you a way to control payroll costs. Payroll tools like PayScale and Glassdoor can help determine whether you are paying above average according to industry standards or not.
You can scale down or scale up and tell your HR department to adjust the current and future hirings accordingly. Current remuneration plans can be introduced to replace the automatic pay raises with a commission-only pay structure. You can also consider changing the roles of a few staff members from full-time to part-time if necessary.
7. Minimize employee revision
Losing an employee costs far more than hiring and retaining trustworthy employees. So, you make sure that you prioritize keeping them happy. Excessive alterations can result in higher labor costs due to operational costs involved with fees and salaries of those people taking care of the recruitment, selection, and training. Since you can't change the perception of employees, which is that they see their time with you as temporary, maintaining a reliable employee core is integral in saving payroll costs.
It won't be long before Millennials, and Gen Z would constitute the largest workforce segment. This generation puts training and development as their #1 reason for choosing and staying at a job. Therefore, you need to provide proper onboarding, training, and growth opportunities within your organization. Define a career-oriented role rather than any short-term duty.
8. Eliminate redundancy between different departments
As businesses flourish, it is customary that various departments will be formed for better workflow and management. It certainly boosts productivity and allows for better communication. But in many cases, there is a chance that the same task is repeated in multiple departments. Operations and processes need to be reviewed periodically to avoid repetition. This also means no member should be doing the same work, duplication not only decreases productivity and wastes resources, but it also raises payroll costs.
9. Embrace the technology
Technological advancements have helped every industry – business is no exception. Installing and implementing new technology can be challenging at first because people would need to learn and adapt. 
There is many payroll and HR management software that could help companies handle multiple employees through automation. Such software offers automated operation for tasks like attendance, accountancy, company policies, etc.
Manual methods have become obsolete, and they are also error-prone. Using automation saves a lot of time and money.
According to APA (American Payroll Association), using automation tools can cut payroll costs by up to 80%.
10. Don't shy away from outsourcing
If your business or organization has any specialized needs, then outsourcing them can save you a lot of money. If you know that you require the services of an installer only occasionally, then why keep him full-time? You can have him on a contractual or pay-per-visit basis.
In the same way, if you need some expertise in your work, which lies outside your field, then again, you can take help from third parties rather than hiring an expert on a high salary.
Conclusion
Cutting labor costs is significant for increasing profit margins and the survival of businesses. But it can also lead to unexpected consequences. So, communication with those who're going to be affected is vital prior to and during the process. You need to tell the truth and be firm about it. You also need to state why you're doing it and why is it important. This will prevent any wild speculations or rumors from spreading among your staff.
In the end, a word of caution, though. No matter if you're in dire need of imposing these labor costs tips, you must never compromise with the quality of your products or services. And you need to make sure that you are doing it abiding by the laws and legalities.