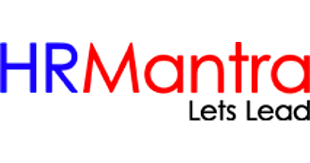 HRMantra : No. 1 In HR Management Software
The digital era values connections, engagement, and speed. Therefore, the human resources department must also shift its focus from recording employee information to building employee engagement. They need to reinvent their processes to keep up with times. Cloud-based HR software solutions are definitely the way forward.
Why Should You Move to Cloud-based HR Software Solutions?
Managing HR operations on the cloud helps organizations enhance employee engagement levels, deliver better experiences, and increase productivity. The features of the best cloud-based HR software solutions connect operations that are otherwise scattered and are difficult to manage manually.
Maintaining the employee database, tracking time and attendance, reviewing employee performance, managing their training needs manually involve a lot of excel sheets, time, effort, and even human errors. 
If your HR team is too caught up with transactional activities, they will be unable to devote time to more strategic HR management activities, such as improving employee engagement.
Online HR software platforms integrate all HR management processes into a single system, automate various tasks, and eliminate the common challenges of HR management. 
Benefits of Cloud-based HR Software Solutions
Let's understand some of the benefits of moving your HR operations to the cloud:
Cloud-based HR software requires less time, effort, and resources for human resource management. All the vital company data is stored in a single system, thereby eliminating the need for collating, reconciling, and updating employee information constantly from multiple sources.
Cloud-based HR software solutions do not generally come with any set-up and installation costs. They do not require any additional hardware or equipment. 
Cloud HR software vendors also look after the maintenance and updation of the HR software, so you do not need any skilled resources to manage the same.
Improved Employee Engagement and Productivity
Having an easy-to-use HR system helps improve user experience. Cloud-based HR software solutions can be used from anywhere and at any time.  
Such features can increase employee engagement dramatically. Employees also appreciate self-service features that allow them to complete tasks without asking the HR team for assistance.
All your data is stored and automatically backed up on the cloud. You will not have to worry about losing essential data owing to computer/server failure. Advanced settings ensure that only authorized people have access to sensitive information. 
Workflows between different functions and geographical locations improve with cloud-based HR software solutions. Teams across various locations have access to real-time data and can collaborate with each other to improve productivity and efficiency.
Summing Up:
Now is the time to move to cloud-based HR software solutions if you haven't done that already. The best cloud HR software platforms like EmployWise enable you to manage your company payroll, monitor employee performance, conduct appraisals, track attendance, leave, travel, expenses, and update employee information, all on a single platform. You set up these affordable, flexible, and cost-efficient systems and have them up and running in no time.