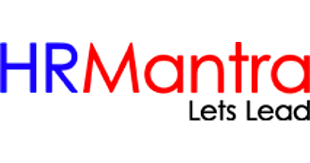 HRMantra : No. 1 In Payroll Software
Using payroll software has so many advantages to all businesses, however big or small they may be. It can make life easier for management or HR, whoever is calculating the hours each week, and it also puts employees at ease. Payroll is an extremely important part of any business and using a workforce management software allows for less human error and more up to date, correct information.
5 Reasons to Use Payroll System
1. Reduction of Errors
As we are human, when calculating wages, errors can occur. Technology can cut out the middleman and ensure that errors are kept to a minimum. Checking shifts with staff and using paper records can lead to shifts being missed and employee timesheets being lost, all of which can be a nightmare for staff and management alike.
This can then lead to all variety of other problems such as miscalculated taxes. Purchasing a staff scheduling software is better than forking out to pay up for tax mistakes, as this type of software follows both state and federal requirements. Payroll errors can decrease employee morale and lead to staff leaving, therefore nipping this in the bud sooner rather than later is ideal for keeping staff happy.
2. Employee Portal
Having a portal for employees to check their payroll and benefits through a secure network provides many benefits for both themselves and the employer. This way, they can keep an eye on their wages and inform management if there are any mistakes before payday.
This can also aid in improving the morale of employees and leaves employees feeling confident that their data is stored online securely. It also gives employees the chance to take more control over their lives at work and saves time when checking shift schedules.
3. Better Use of Time
Time and attendance software that can be used for calculating payroll, such as Nowsta, can eliminate time spent analyzing emails and data. For smaller businesses especially, this is crucial in allowing employers to spend more time doing other jobs and less time with payroll. It also helps with the end of year tax arrangements.
Platforms like Nowsta mean no more annoying emails or spreadsheets. Instead, time and attendance, payroll and employee schedules are all in one place. Wages can be paid instantly, and payroll can be processed in just a couple of clicks. This gives you the most up-to-date information fast, and it is trusted by over 4,000 managers. Save time for other jobs and cut costs on labor or countless extra hours that are wasted in a job that can be done in seconds with the right software.
4. Customization
All payroll systems are flexible to fit your business's needs. This means you can continue to do your payroll weekly, biweekly or monthly, depending on what you and your employees are most comfortable with. Everything from benefits, bonuses and compensation structures within each role can be tailored to your business and way of working.
This minimizes effort in terms of administration as employers do not need to constantly check that these are correct before each payday. Customization does not mean the software will be difficult to use and many companies can talk through what requirements you need from a payroll system and why before purchase. Ensure that you choose a payroll system that works with your business and has all the features required for a smooth way of working. It improves your chances of you being happy with the output.
5. Streamlined Way of Working
Using employee scheduling software allows both employees and employers to talk to each other through a portal. From booking holidays to requesting shift changes, no longer do employees need to call up and speak to management; all of this can be done via an online portal, making it a much more streamlined way of working. Employers can quickly see what other shifts are being done that day and if any other holidays have been accepted, making it much easier to accept requests and minimize mistakes in allowing too many employees to be off at the same time.
There are many different options that can be added to these systems depending on your staffing levels and what you want from a payroll system. Employees can use the portal to track exactly what time they started and ended a shift, giving them peace of mind that their hours have been correctly accounted for, especially if they have done some unplanned overtime for any reason.
Summing it Up
With small and large businesses popping up everywhere, having something as simple as payroll mastered will lead to organizational success and retaining great employees. Investing in a payroll and staff management software that works for your business will keep employees and management happy while also allowing for a streamlined process, as opposed to an unorganized and stressful one. Save time and money and reduce mistakes by purchasing payroll system today.