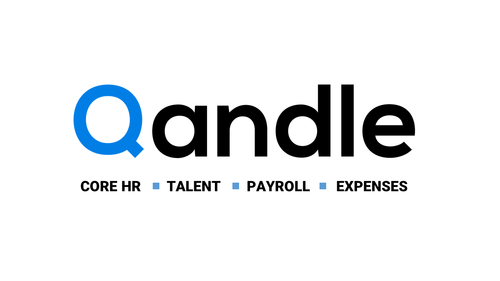 Qandle : No. 1 In Payroll Management Software
The payroll process can be quite a task in the HR world – from entering the wages of employees into the system to applying deductions to the final reconciliation.
It's for this reason that payroll automation is your best bet when dealing with large amounts of payroll data. And because large amounts of data are involved, it is a time-consuming task as well as one that requires a lot of precision.
Looking for Best Payroll Software? Check out SoftwareSuggest's list of the best payroll software solutions.
What Is Payroll Automation?
In simple terms, payroll automation is the running of the payroll process with the help of a computerized system. As a practice, it is integrated with the firm's ERP system (Enterprise Resource Planning system).
In addition to recording the wage details of employees, calculating deductions, providing enterprise-wide reports to tax authorities, and calculating employee benefits, an automated process will ensure better customer relationship management and smoother accounting process.
11 Benefits of Payroll Automation
1. More Straightforward Wage Calculation
Gone are the days of going through manual paperwork every time you want to initiate the monthly payroll process. Imagine the number of hours spent every time aggregating the data, calculating payment data and deductions, disbursing the cheques, and relaying the data to any third-party vendor, if applicable.
With payroll automation, you would not just save time but also efforts to store and run the payroll cycle as the data is better organized. The system does the work for you, including calculations and automated payment transfers. 
The only physical intervention is to ensure that the payroll data entered is correct.
2. Better Time-Keeping
Manually operated payroll systems require individuals to calculate hourly wages and time clock data by hand, making it a tedious process. With system automation, maintaining time clock data becomes easier and can be easily transferred to the payroll system, resulting in a timely payout. This method is proven to be error-proof, as there is no manual intervention.
3. More Accurate Calculations 
Calculating taxes is an essential yet monotonous and error-some process since it involves calculating an endless number of taxes like state, federal, medicare, social security, etc. Each calculation is based on a different formula and different rules of inclusion.
When you use an automated system, the preset tax rate codes automatically pick the relevant data and perform calculations. This is extremely beneficial not just for an accurate and timely payout but also to report the taxes correctly to the authorities.
4. More Accurate Reporting
Any anomaly in the reporting of tax data for the employee, as well as the employer, can attract major penalties and fines. As mentioned in the point above, accurate calculations lead to better reporting to the concerned authorities. A good payroll automation system (especially the cloud-based ones) helps you keep abreast of the latest amendments, regulations, and tax slab information.
Also, Read: What to Consider When Choosing Your Payroll Software?
5. More Robust Security
When you have an automated payroll system, you can rest assured about the security of your data, which means that it will not be stolen or leaked from the organization. The security is further enhanced with the help of a tracking mechanism to see the changes made by each user. To add more, the security architecture can be set up with various security roles in the system to establish who can access what information.
6. No Hassle in Updating Data 
Whether it is about a new employee onboarded or the promotion or termination of an employee, no manual intervention will be needed in such instances. Payroll automation takes care of the tiniest of details. For instance, in the case of a new employee, the employee data is seamlessly entered as well as their corresponding wage details, address, deductions, tax status, as well as preferred payment options.
7. Smoother Payroll Reconciliation
With payroll automation, payroll reconciliation becomes such a smooth process since, at every step, payroll data is verified – both against the employee data entered as well as the company standards.
You also have an option to compare the current run with the precious one to identify any anomalies. You can also customize the salary register as well as payroll statements per your specific requirements. And, since the calculations are all done based on preset algorithms and formulae, the payroll data is more accurate, resulting in lesser discrepancies during reconciliation.
8. Varied Reporting Options 
A simple manually generated report is not enough to capture the myriad types of data in the system, especially that of a large organization. For better management reporting purposes as well as for keeping data better structured, you need more than one type of report.
With superior payroll automation, you can run varied types of reports like MIS reports, payroll reconciliation reports, PT data reports, customized salary register reports (plus a customized salary statement), reports according to the different acts and amendments, and many such ad-hoc reports. You don't have to wait to run these reports; you can easily schedule them and access or use them at your convenience.
9. Accurate Time and Attendance Data
One of the most troublesome factors leading to payroll anomalies is the time and attendance data. A robust payroll automation system is integrated with the time and attendance management system of the company to transfer the data seamlessly.
This ensures that all leave and attendance data flows automatically into the payroll system, and the latter doesn't have to wait for any manual intervention to begin with the processing cycle. Furthermore, this enhances the accuracy of the data and, ultimately, helps the payroll reconcile more efficiently.
10. So Simple to Use
 Another most understated benefit of automating the payroll system is the ease of using the system with minimal manual intervention. A good payroll software or system can be customized according to the firm's individual needs and be loaded with additional features and business rules. With just a click of a button, all the employee data, as well as the payout calculations and rules, are entered into the new system, and the payroll process kicks off smoothly.
A self-explanatory UI helps the user navigate through the option easily and without any hassles. A guided checklist option is also available in many automated payroll systems to ensure that no step is missed.
11. Better Financial Planning for Both Employees as well as Employers
Because of timely payout by the employer, the employee is assured of a timely paycheck that further helps them to plan their finances well in advance. The employers, on the other hand, can plan their budget more efficiently, knowing the exact payout and the cycles for each employee.
Also, Read: The Ultimate Payroll Compliance Guide: Step-By-Step
Quick Summary of Benefits of Payroll Automation
Easy calculation of wages

Easy for timekeeping

Less human errors in tax calculations

Helps to organize record keeping better

Declutters financial planning for the employer as well as employees

Easier to update changes

Accurate payroll processes

Better security to data

Less use of paper and money

Better working efficiency of HR personnel
Manual payroll systems (when used for firms with a large employee base) have a lot of shortcomings, right from more being more prone to errors to facing a higher risk of reporting incorrect data to the tax authorities.
You can also not rule out the negative impact on employee's trust as well as retention rate. Not to forget, the additional burden of going through heaps of data that the HR team has to go through to compute the payroll data every cycle. Payroll automation is the way ahead for firms with a large or growing employee base. 
The cloud-based payroll automation systems not only has the capability of streamlining the payroll process but also help individuals and companies to store all the data in a secured cloud network. This means there are absolutely zero chances of data theft.